Asphalt mixing plant is the equipment that produces various of asphalt mixture in batch, including, modified asphalt mixture, colored asphalt mixture, etc. It also is the crucial equipment that has wide use on the expressway construction, municipal road construction, airport construction, port construction and so on. With the application of asphalt mixing equipment more and more wide, more and more customers are willing to invest in it. At that time, purchasing a high-quality asphalt batching plant is extremely important. You can search for the asphalt batching plant manufacturers online and compare the quality and asphalt batch mix plant price provided by different manufacturers. And then choose a reliable asphalt mixing plant supplier to get your asphalt batch mix plant for sale!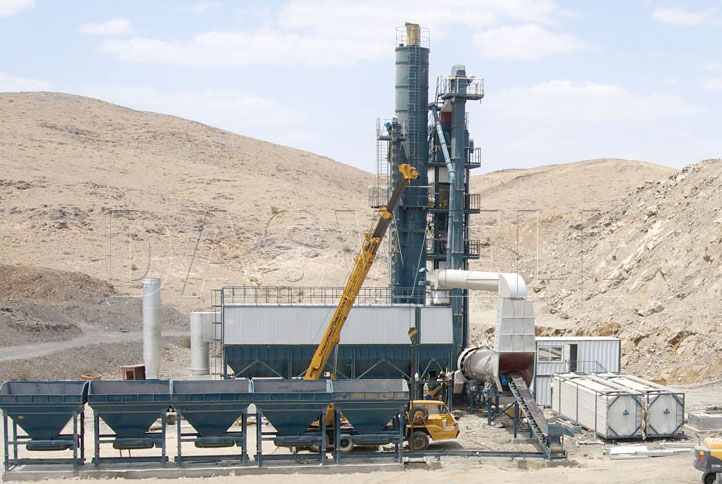 Daswell asphalt batch mix plant in site
Features of the asphalt batch mix equipment
Modular design and compact structure. The modular structure of aspal mixing planthas two main advantages. One is convenient transportation. The other is shortening installation time.
Equipped with large size mixer machine, greatly improving the working efficiency. Our large size asphalt batch mixing plantcorrespondingly adopts the large size mixer machine, which has higher productivity.
Convenient maintenance. Our asphalt batch plant for salehas more work space. There is enough space to maintain or repair it when there are something wrong with your product. That is safe for operators.
Advanced control system and easy operation. The asphalt mixing plant for sale adopts two control systems: automatic computer control and manual control. Moreover, it has the function of automatic fault diagnosis, making the operation more simple and safe.
Energy conservation and environmental protection. Our asphalt concrete mixing plantadopts advanced technology, which can guarantee the quality of our products. In addition, our machine is equipped with dust removal system, which greatly reduce the environmental pollution.
Besides these features, our asphalt concrete plantalso is with characteristics of simple operation, long life span, low failure rate, quick return and so on.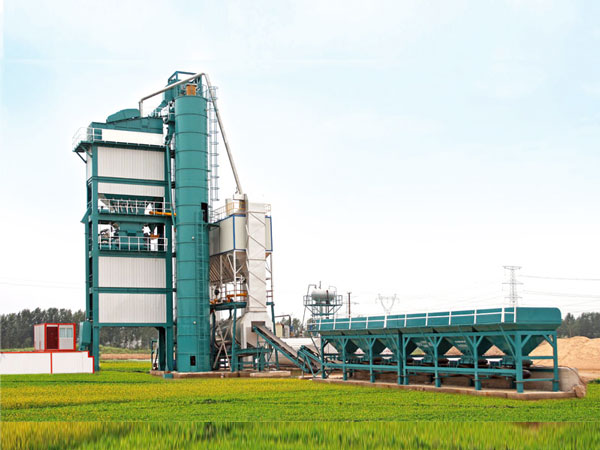 stationary type plant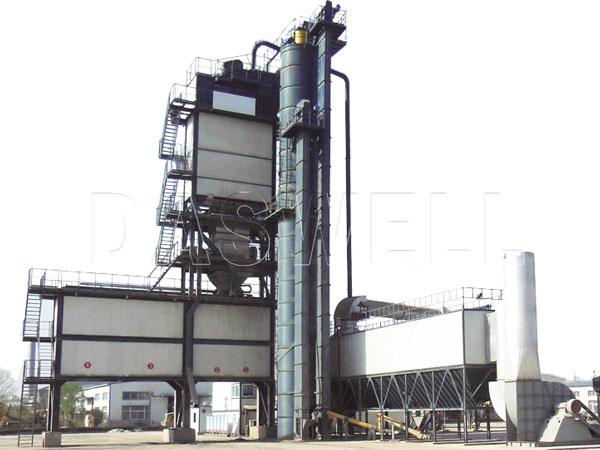 forced mix asphalt plant
| | | | | | | |
| --- | --- | --- | --- | --- | --- | --- |
| Model | SAP1000 | SAP1500 | SAP2000 | SAP3000 | SAP4000 | SAP5000 |
| Productivity(t/h) | 80 | 120 | 160 | 240 | 320 | 400 |
| Total Power(Oil)(kw) | 280 | 339 | 465 | 570 | 710 | 790 |
| Tower Power(Coal)(kw) | 315 | 365 | 525 | 650 | 796 | 870 |
| Space Needed(L×W)(m) | 30×40 | 30×43 | 35×55 | 35×55 | 38×56 | 38×56 |
| Total Height(m) | 21 | 23 | 25 | 27 | 31 | 31 |
Types of asphalt mixing plants
In order to meet the needs of different customers, our Daswell Machinery produces a variety of asphalt batching plants for their selection.
According to the mobility, our batch mix plant is divided into stationary type and mobile type. Mobile type asphalt batch mix plant is more suitable for those short period or small or medium size of construction projects. On the contrary, stationary type asphalt plant is an ideal choice for you.
According to their mixing ways, we have drum mix type asphalt plant and forced mix asphalt plant for your reference. For these customers that have low requirements for environmental protection or have less demands for asphalt mixture, they can consider the drum mix type asphalt mix plant. If you need amount of asphalt mixture in the certain time, we have forced mix asphalt batch mixing plant for you.
In addition, depending on its productivity, our asphalt concrete mixing plant includes small size, medium size and large size type. Our customers can pick up their satisfied type and model of product for their business. Of course, you also can consult us if you have no idea.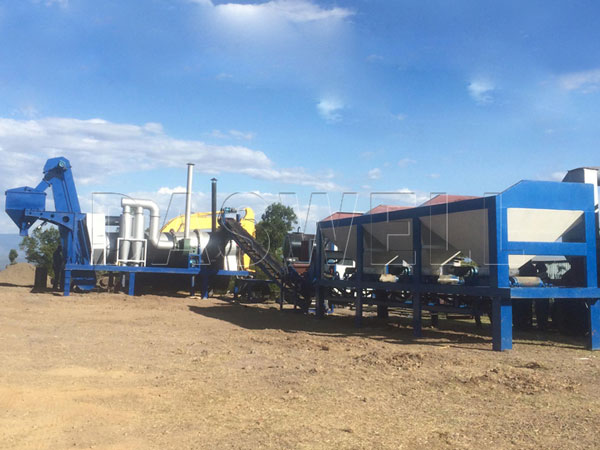 drum mix asphalt plant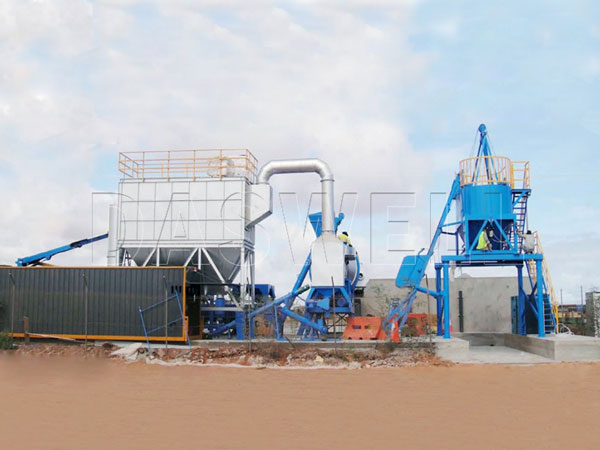 small size plant
Model
Capacity(t/h)
Weighing Accuracy(%)
Total Power(kw)
Fuel Consumption(kg/t)
Aggregate
Asphalt
Coal
Oil
MADP-40
40
±1.5
±1
75
10~13
5.5~7
MADP-60
60
±1.5
±1
128
10~13
5.5~7
MADP-80
80
±1.5
±1
165
10~13
5.5~7
MADP-100
100
±1.5
±1
200
10~13
5.5~7
Components of the asphalt batching equipment
As we all know, the asphalt concrete plant mainly consists of aggregate batching system, drying system, burning system, hot aggregate elevating system, vibrating screen, weighing system, mixing system, powder supply system, etc. Different components has different functions.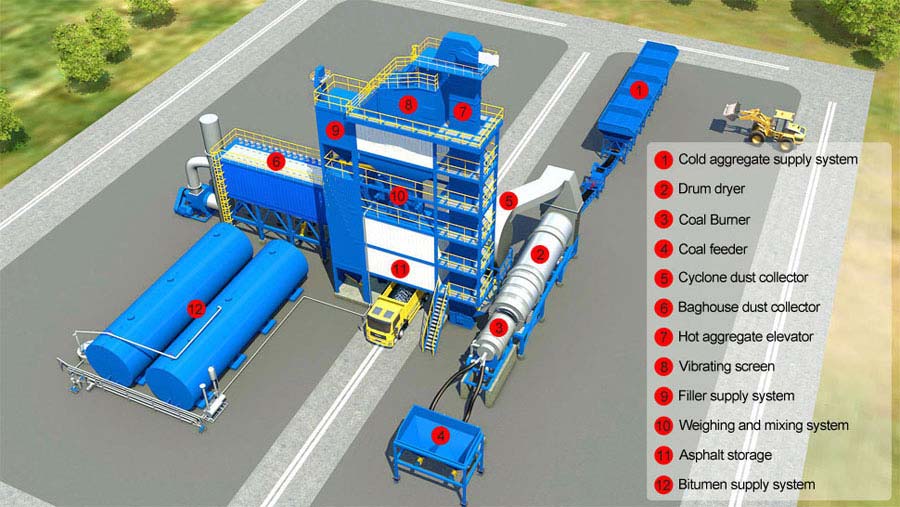 stationary asphalt mixing plant structure
Cold aggregate system: Used to weigh and convey the cold aggregate. The ratio of different aggregates should be set in advance.
Heating and dry system: Used for heating and drying the weighed cold aggregate.
Dust removal system: The function is to collect and treat the waste gas produced in the drying drum and the dust produced in other devices.
Hot aggregate elevating system: Used to lift the dried hot aggregate from the drying drum to the vibrating screen located at the top of the main mixing building.
Weighing system: Used to weigh aggregate, powder and asphalt according to the ratio.
Mixing system: Stir the weighed different materials.
Finished product storage system: Store the finished asphalt mixture temporary.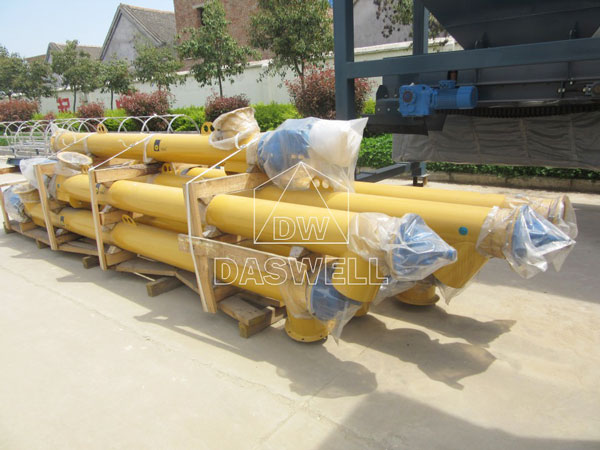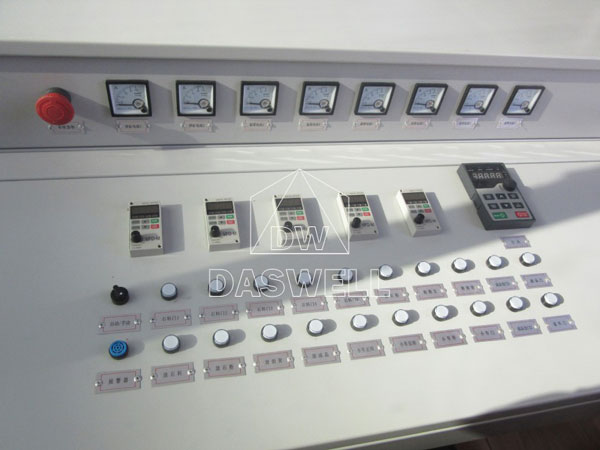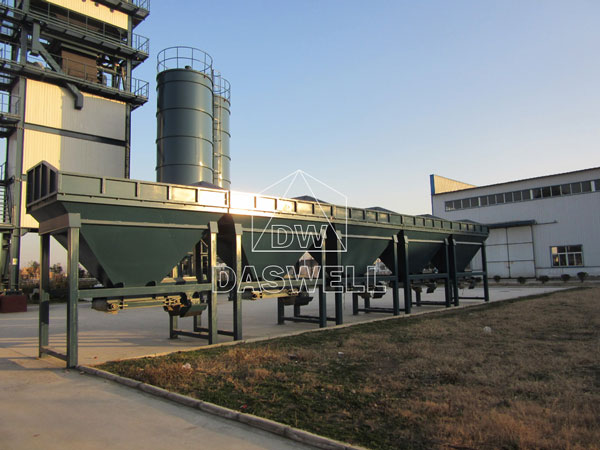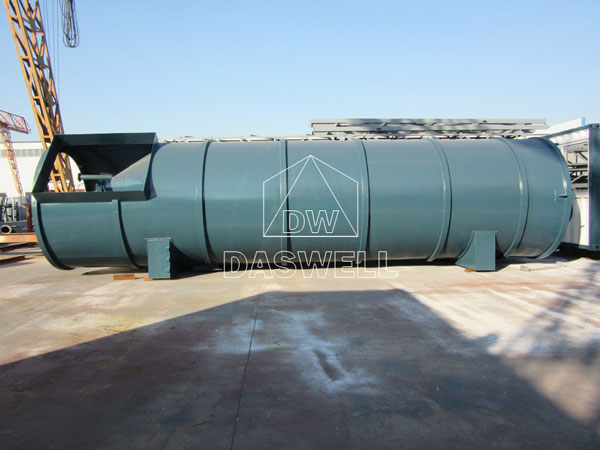 How does asphalt mixing plant work?
The working process of the asphalt batch mix plant is simple. Understanding the workflow can help you operate your machine better.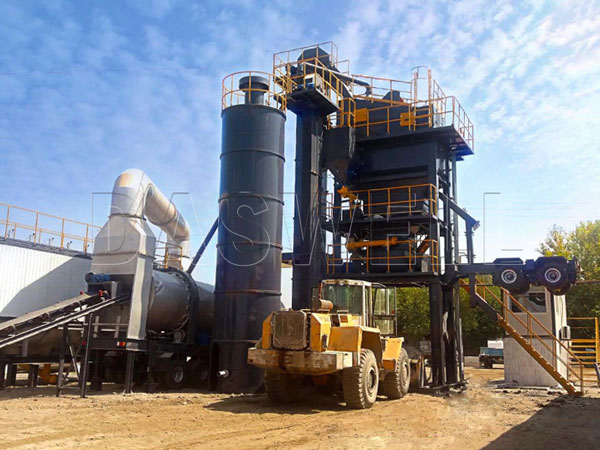 mobile type plant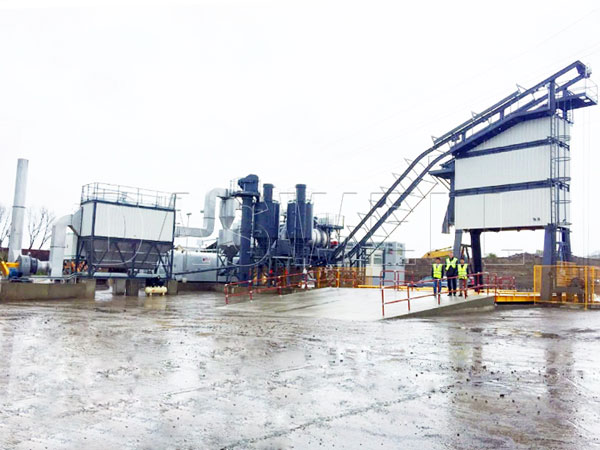 mobile forced plant
Model
MAPY-700
MAPY-1000
MAPY-1500
MAPY-2000
Capacity(t/h)
60
80
120
160
Mixer Capacity(kg/batch)
700
1000
1500
2000
Fuel Consumption(kg/t)
≤6.5(oil fuel)
Weighing Accuracy(%)
Hot aggregate:±0.5, Asphalt:±0.3, Filter:±0.2
Operation Mode
Fully automatic/ Semi automatic/ Manual
Plant Covering Area(m)
Length
35
40
40
42
Width
26
28
32
32
Height
15
15
16
16
First, the loader transports different sand and stone into the corresponding cold bin. After weighing, transfer the raw materials to the drying drum. Then, after drying and heating, transfer the cold aggregate to the hot aggregate sieving machine through the hot aggregate elevator. The hot aggregate is divided into different sizes by the sieving machine and then sent to the corresponding hot aggregate storage bin for storage.
Next, according to the set ratio, put the aggregate of different specifications into the metering bin in batches for cumulative measurement. At the same time, weigh the hot asphalt from the asphalt supply system and the powder from the powder supply system.
Finally, mix these materials. You can get the finished asphalt mixture. The asphalt mixture can be directly discharged into the truck or into the finished product bin. If you need an asphalt mixing plant, welcome to contact us to get more information or get the best quotation for free. We will reply you as soon as possible.