As its name suggests, the bolted cement silo is bolted together. Why have bolted silos become more and more popular in recent years? Because it comes in sheets, it is very easy to transport. So if you want to buy a silo from abroad, the bolted silo is a good choice for you. Like other silos, bolted storage tanks are mainly used to store various materials, such as cement, fly ash, powdery materials, etc. Whether you need 50 tons of small bolted storage silo, or 1000 tons of large silo, we can meet your needs. Welcome to contact us if you plan to look for the reliable cement tank manufacturers!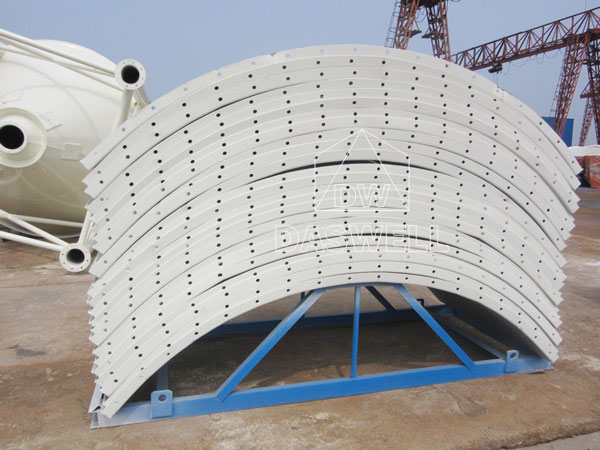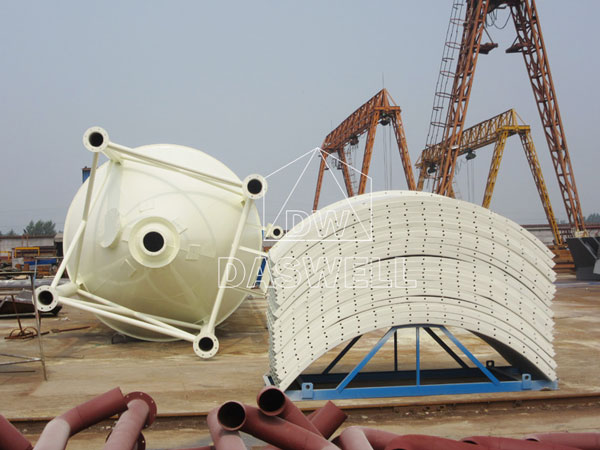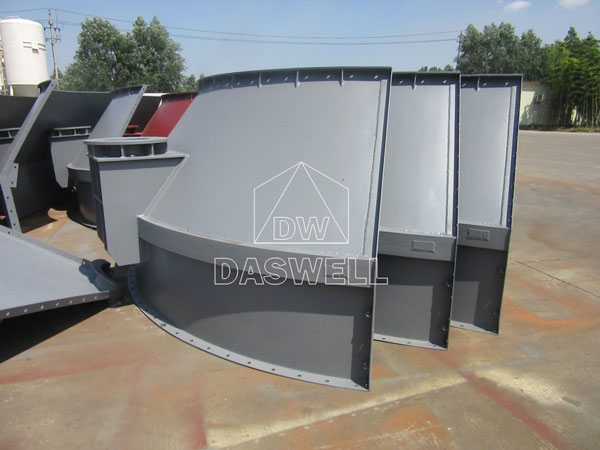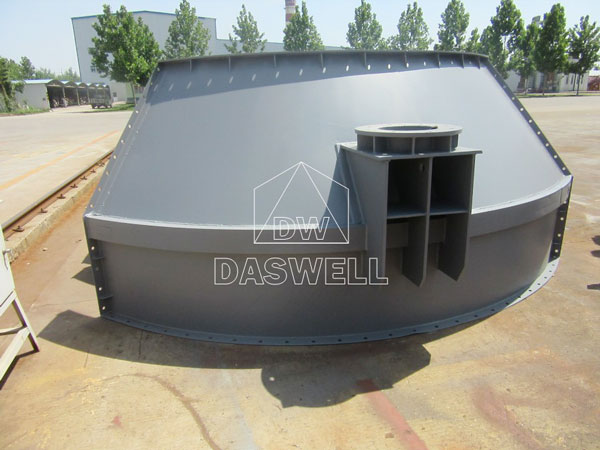 Capacity(t)
Diameter(mm)
Discharge Height(m)
50
3260
Customized
70
3260
80
3260
100
3260
150
3600
200
4500
300
5050
400
5500
500
6600
800
8000
1000
8000
1500
10000
2000
12000
Features of bolted cement silo
Bolted type cement silo is suitable for bulk cement storage silo in engineering construction, commercial concrete mixing plant, road, bridge, water conservancy and other projects. It has small coverage area, long service life and small dust pollution, which is an important building environmental protection machinery supporting products.
Besides convenient transportation, this type of silo is also easy to disassemble and install. After delivering it to your construction site, you need to assemble it on site. And then it will be ready for use soon.
There are different specifications for your selection, including 50t, 80t, 100t, 150t, 200t, 300t, 500t, etc. Of course, as for its discharge height, we can customize it depending on your requirements.
We have our own production factory to make our silos. So we can guarantee the quality of our bolted silos for cement. Moreover, its maintenance cost is low and you don't need to spend a lot of time on maintenance.
Our bolted silos for product storage is usually of cylinder support structure. The upper part of the device is equipped with dust removal equipment to prevent dust leakage, and the lower part is equipped with broken arch device to prevent dust caking, so as to make the powder discharge more smoothly.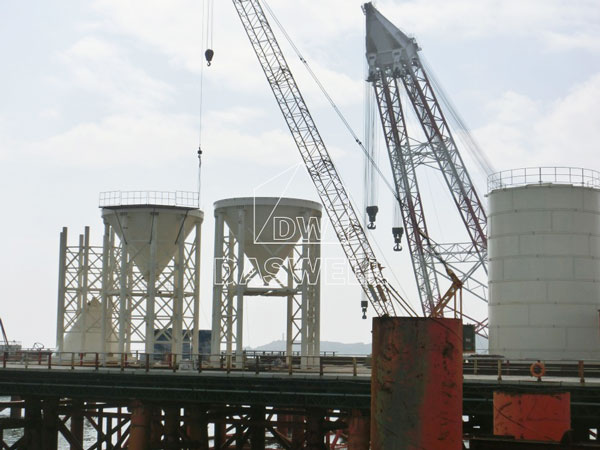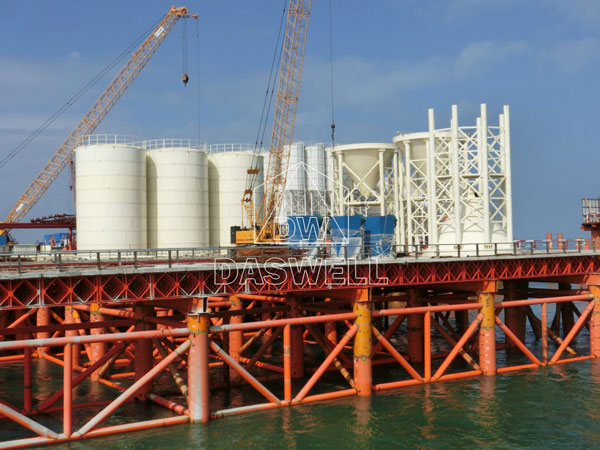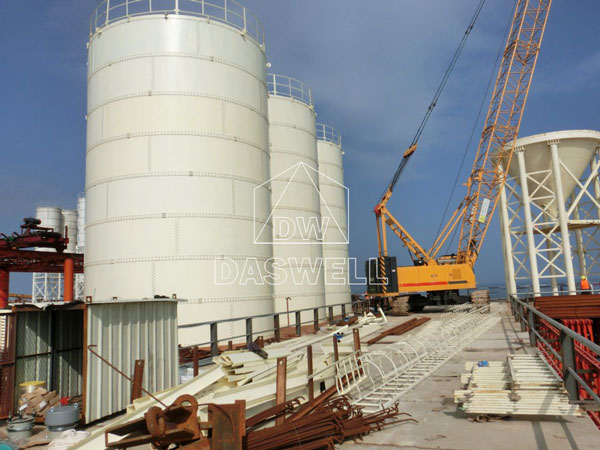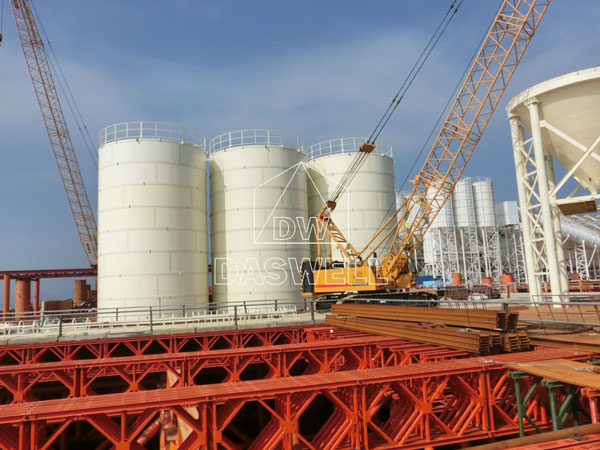 How does the bolted silo work?
Before installing the bolted cement silo, you need to lay the concrete foundation firstly. And the bolted together cement silos are then placed on the precast concrete base. After placing, you need to check the verticality of the bolted storage silo to the horizontal plane. If the cement bin is perpendicular to the ground, the bottom can be soldered firmly to the embedded parts. After the cement bin is fixed, connect its feed pipeline with the pipeline of the cement truck transporting cement. And then transport the cement in the car to the cement bin through the gas pressure of the cement truck. In the process of conveying cement, the operator needs to uninterruptingly press the button of the vibration motor on the dust collector, so that the cement attached to the dust collector bag falls off, to prevent plugging of the bag and bursting of the bin. When discharging is required, the discharge valve at the bottom should be opened first and the cement transported out through the cement conveying device. Once the cement conveying device fails, the discharge valve should be closed first to prevent cement spillover and waste.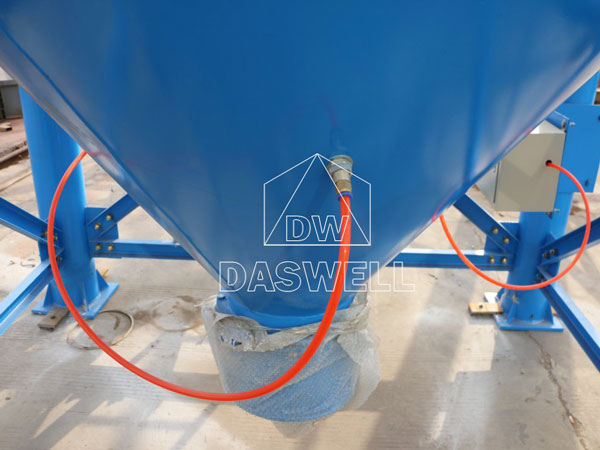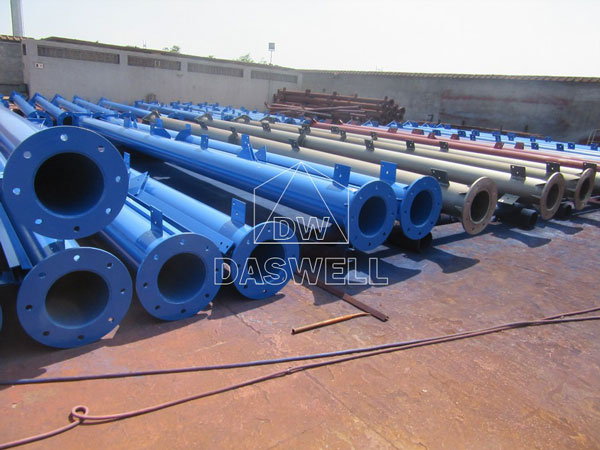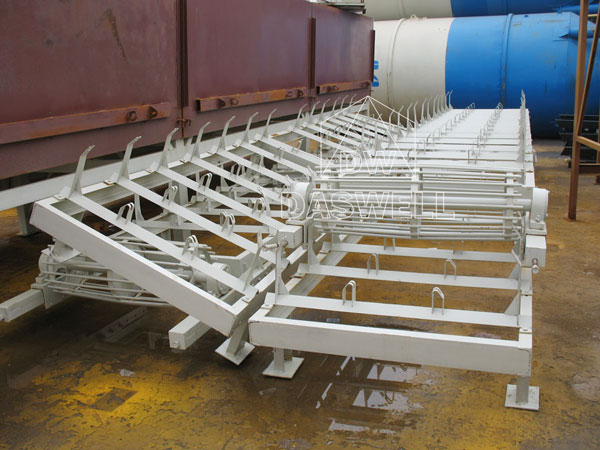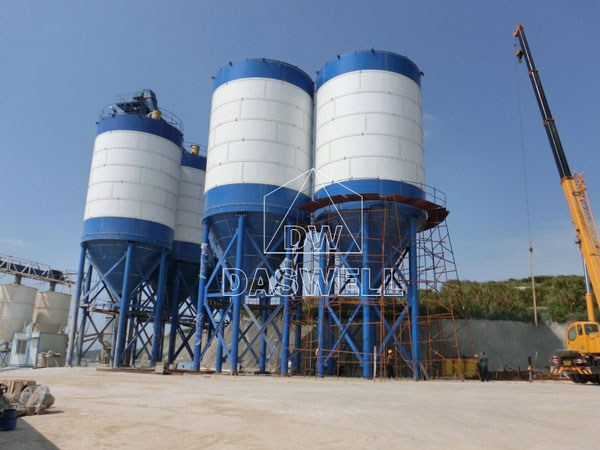 application of bolted silo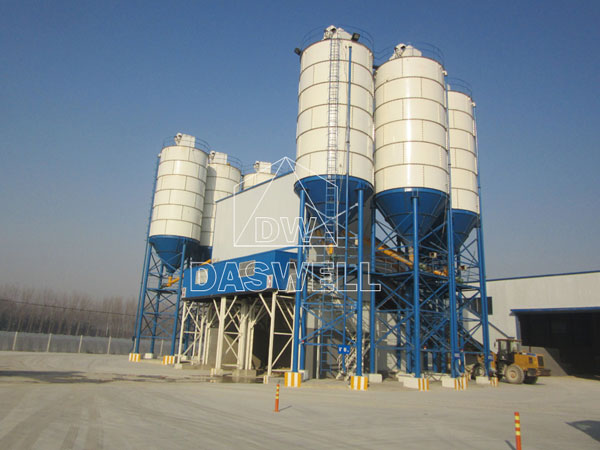 use for concrete plant
Capacity(t)
Diameter(mm)
Discharge Height(m)
50
3260
Customized
70
3260
80
3260
100
3260
150
3600
200
4500
300
5050
400
5500
500
6600
800
8000
1000
8000
1500
10000
2000
12000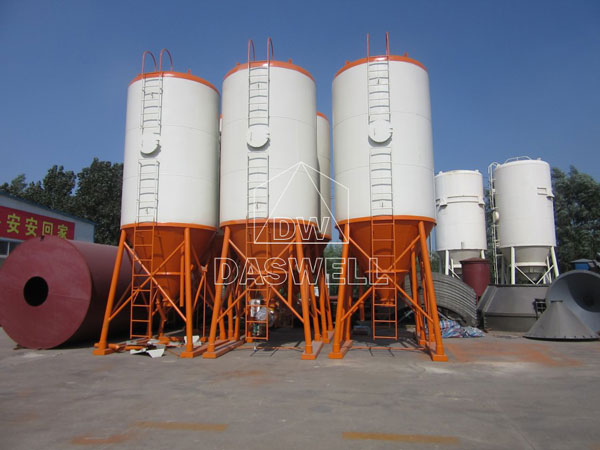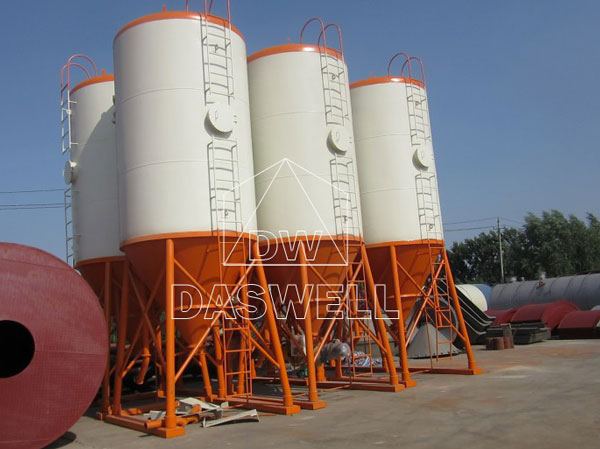 How to ensure the smooth discharge of this silo?
In the process of using the bolted tank, in order to discharge the materials smoothly, there are something you should notice. First of all, when we transport materials to the bolted storage tanks, we must ensure that the materials are stored in a dry state. This can ensure that there will be no caking problem when the material enters the warehouse, and it will not affect the unloading of the material. Then, the operators should check the bolted silo regularly. There should be no rust in the warehouse body, which will affect the tightness of the cement warehouse. Bad sealing bolted cement silo for sale will be more likely to cause material lumping. Therefore, you need to do some preparatory work to ensure the smooth discharge of this silo.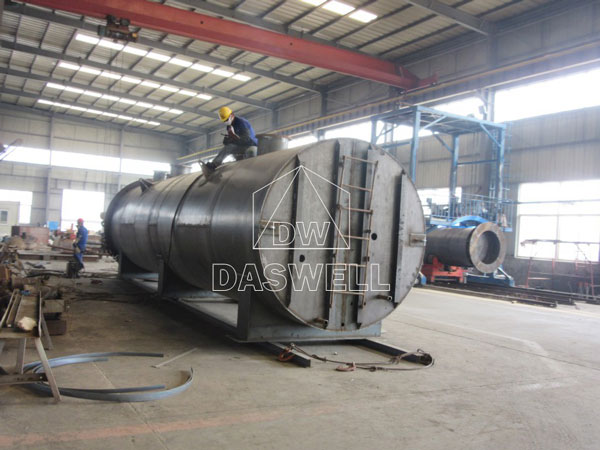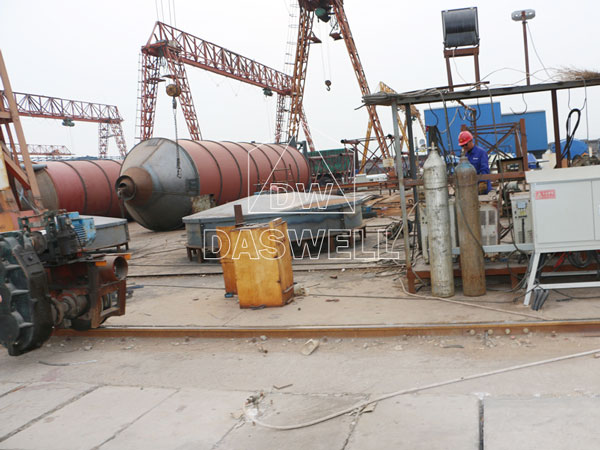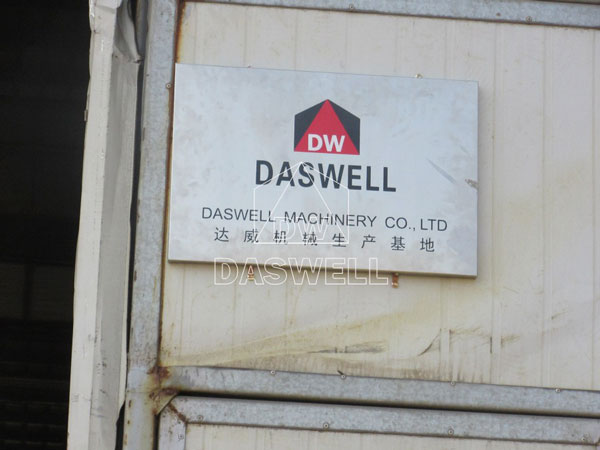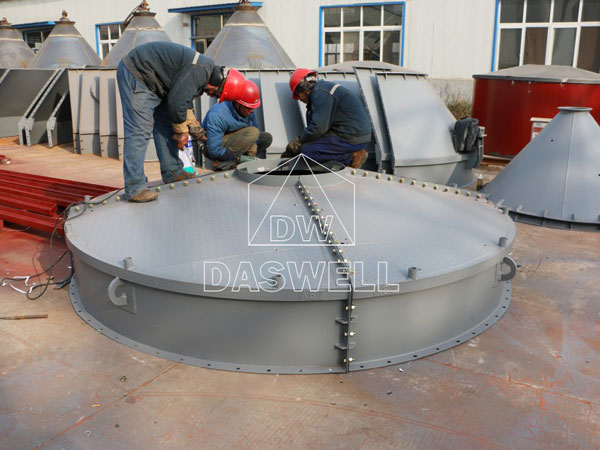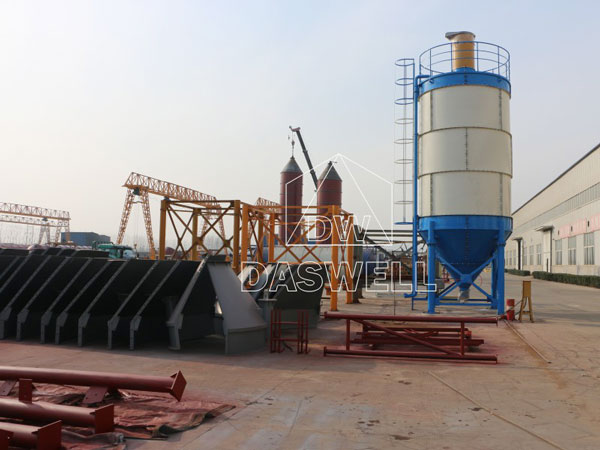 the bolted silo in producing factory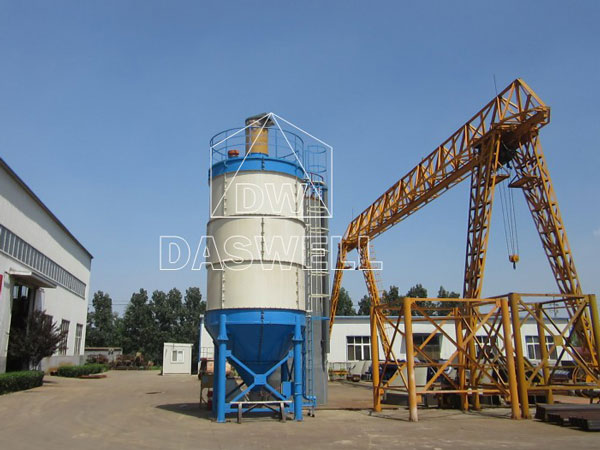 bolted storage silo
Daswell bolted silo producing workshop
Our Daswell Machinery has one of the biggest producing workshop in China. If you are interested, welcome to visit our workshop. This is our unique advantage. Because we have our own factory, we can not only guarantee the production quality, but also reduce the agent fee. This is the advantages that a lot of other suppliers do not have. So choosing our Daswell Machinery is wise for you. Besides high quality and competitive price, our Daswell Machinery has been committed to providing customers with quality service. If you have any problems, welcome to contact us at any time. Our professional team will help you solve your problems timely. Leave your message to us if you have any demand for the bolted cement silo.