In recent years, the Philippines has increased the local infrastructure construction, so the market demand for various building bricks and block bricks is increasing. More and more investors choose to invest in a high-efficiency and high-return hollow block machine.
Of course, if you want to get a high-quality hollow block maker, finding a reputable and trustworthy concrete hollow block machine supplier is a necessary choice. So, how can customers in the Philippines find the right hollow block machine supplier?
How to find a hollow block machine supplier in the Philippines?
Generally speaking, you have two options, one is to look for local suppliers online, and the other is to ask your friends or partners for help.
If you are looking for hollow block maker suppliers online, on the one hand, you can go directly to some local e-commerce websites, such as carousell.ph, lazada.com.ph, shopee.ph and so on. On these platforms, you can find new or used hollow block machines for sale. If you are interested in a product you see, you can contact these merchants directly.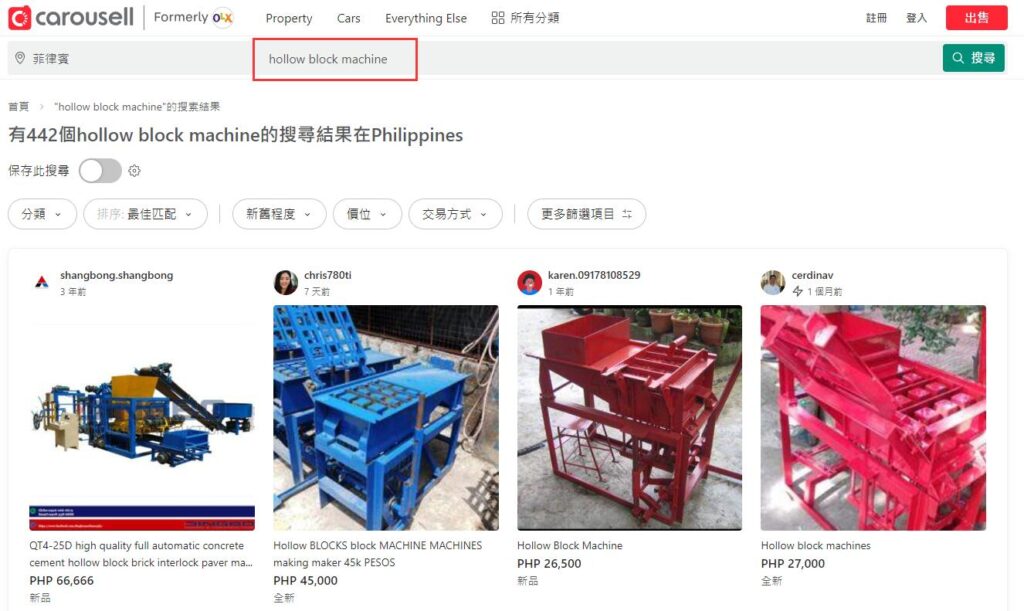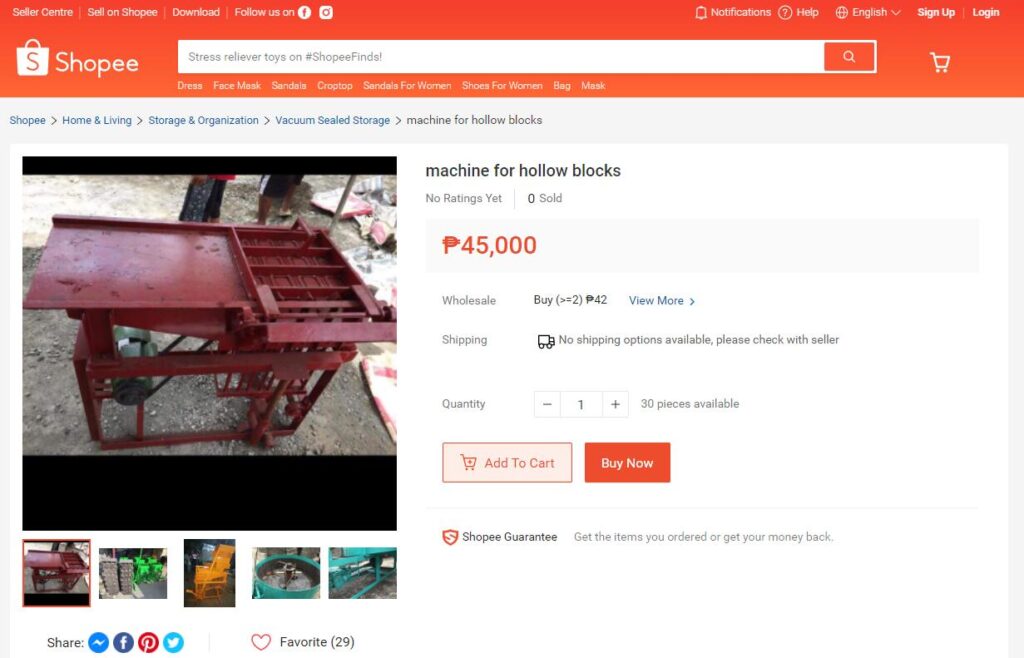 Alternatively, you can also look on Facebook. When you search hollow block making machine supplier in philippines on Facebook, you will see the company pages of some manufacturers in the Philippines. So you can get their product information, address, contact information, etc. on their company pages and then contact them.
On the other hand, you can search for some relevant information directly with the help of search engines. When you search for hollow brick machine maker suppliers in Philippines on browsers like goole.com, bing.com, search.yahoo.com, etc., the search engines will provide you with a lot of options. At this point, you can click on the websites of these suppliers and browse through the descriptions of their brick machines and their companies. If you feel that a particular manufacturer is reliable, you can get in touch with them directly.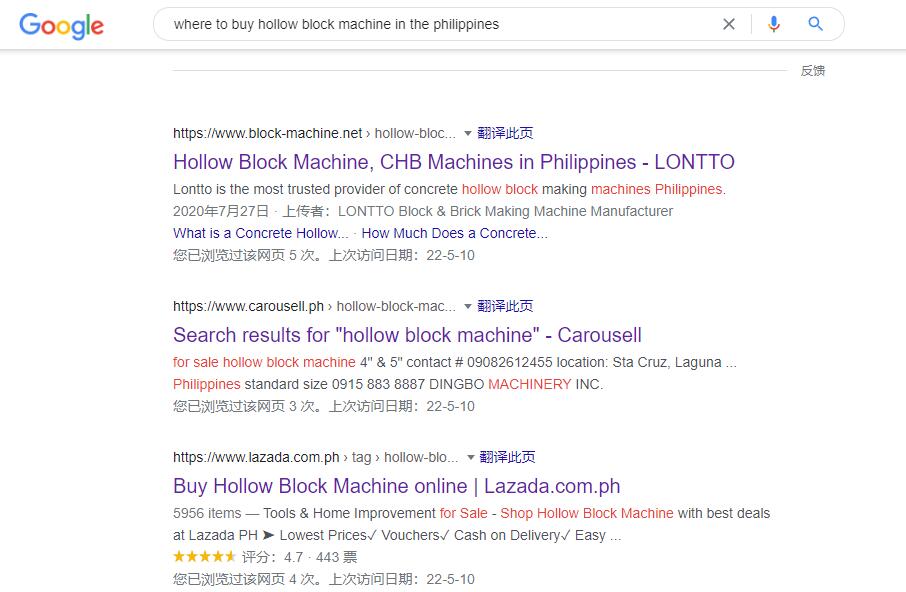 In addition, if you have local friends or partners in the construction industry, you can also ask them to see if they have any suitable manufacturers to recommend. If your friend or partner knows a lot about some concrete hollow block machine manufacturers, it will be of great help to you.
You can find the right brick block machine suppliers in Philippines by the above ways. Of course, if you don't want to spend too much time looking for suppliers, I have listed some suppliers below and given you a brief overview of them for your reference.
Local supplier in the Philippines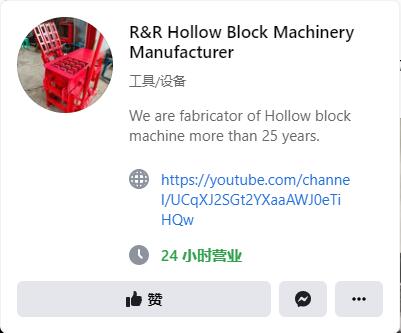 R&R Hollow Block Machinery Manufacturer
Location: Baliuag City
Introduction: This is a fabricator of CHB machine more than 25 years. Its manual hollow block machine is the hot sale product.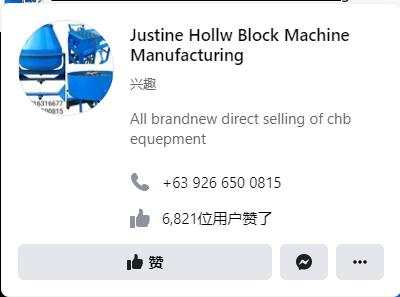 Justine Hollow Block Machine Manufacturing
Location: Plaridel City
Introduction: This is a supplier of quality chb machine, mortar mixer, paleta 4, 5, 6 and so on.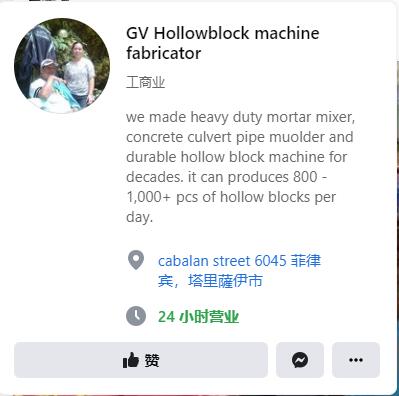 GV Hollowblock machine fabricator
Location: Talisay City
Introduction: It made heavy duty mortar mixer, concrete culvert pipe muolder, maual hollowblock moulder and durable hollow block machine for decades. It can produces 800 - 1,000+ pcs of hollow blocks per day.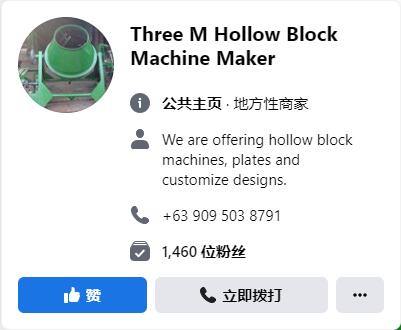 Three M Hollow Block Machine Maker
Location: Plaridel City
Introduction: It can offer CHB maker machine, plates and customize designs.
Hollow block machine #456 paleta#4,5,6
Mortar mixer 1/2 bagger
Concrete mixer 1 bagger
Tosang 10 to 40 inches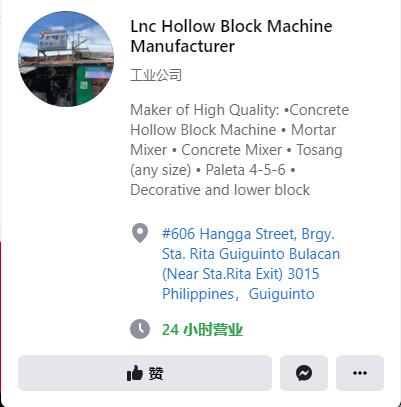 Lnc Hollow Block Machine Manufacturer
Location: Guiguinto City
Introduction: This is a company producing high-quality chb machine for sale, mortar mixer, concrete mixer, tosang (any size), paleta 4-5-6, decorative and lower block, etc.
GJMT Construction and Industrial Supply
Location: Quezon City
Introduction: Its products include: concrete mixer, concrete vibrator, plate compactor, wheel barrow, concrete cutter, porta lift, hollow block machine, concrete pipe mould, vibratory screed, mortar mixer, crane bucket, concrete buggy, bar cutter, electric power tools, air compressor, AC/ ARC welder, drill press, bench grinder, power sprayer, welding and cutting, etc.
GLORI FOUNDRY
Location: Valenzuela City
Introduction: This company started during 1960. It manufactures, trades, and supplies casting products and construction equipments, such as hollow block making machine, concrete mixer, mortar mixer, asphalt cutter, porta lift, vibratory compactor, vibratory screeds, concrete vibrators, other construction equipments, etc.
Multinational Companies in the Philippines
There are some other brick making machine manufacturers. They are not local manufacturers in the Philippines, but the branch offices that the multinational companies have built in. Below I briefly introduce you a few of the more famous hollow brick block machine suppliers.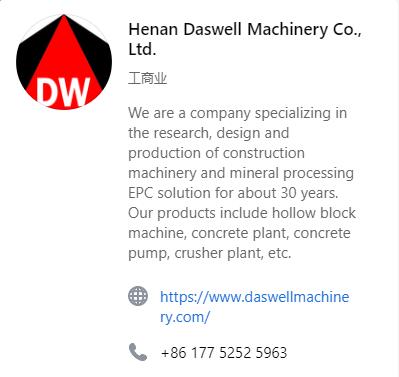 HENAN DASWELL MACHINERY CO., LTD
Head Office Location: Henan, China
Philippines Branch Name: HENAN DASWELL MACHINERY (PHILIPPINES) INC.
Philippines Branch Location: Cavite City
Introduction: Daswell Machinery is a company specializing in R&D, design, and production of construction machinery and mining machinery. Since its establishment, it has accumulated nearly 30 years of production and sales experience. Its main products includes various types of concrete hollow block machines, concrete pumps, concrete batching plants, crushing production lines, asphalt mixing plants, concrete mixer trucks, etc.
Jinjiang Unik Machinery ltd
Head Office Location: Fujian, China
Philippines Branch Location: Makati City
Introduction: The company was established in 2008, specializing in the production of various concrete block making machines (solid and hollow blocks, bricks, pavers, ceiling blocks, kerbstonesetc), concrete pipe machine and ready mix plant etc.
Lontto Machinery
Location: Shandong, China
Introduction: This is a manufacturer with more than 30 years of experience. The main products include: brick making machine, concrete mixing plant, AAC block plant, pipe making machine. They have distributors in the Philippines.
The difference between local and multinational companies
Local companies
1. Their production factories are local and closer to the customer.
2. Most of the block machines produced by local manufacturers are manual and small. If you work 8 hours per day, the productivity of these brick machines is about 1000 bricks per day. If your demand is small, you can choose a satisfactory machine from these manufacturers.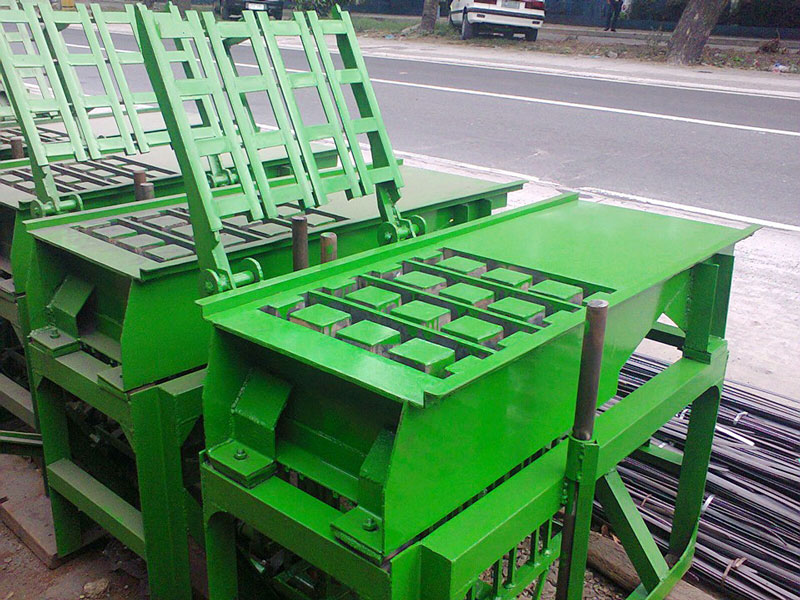 manual hollow block machine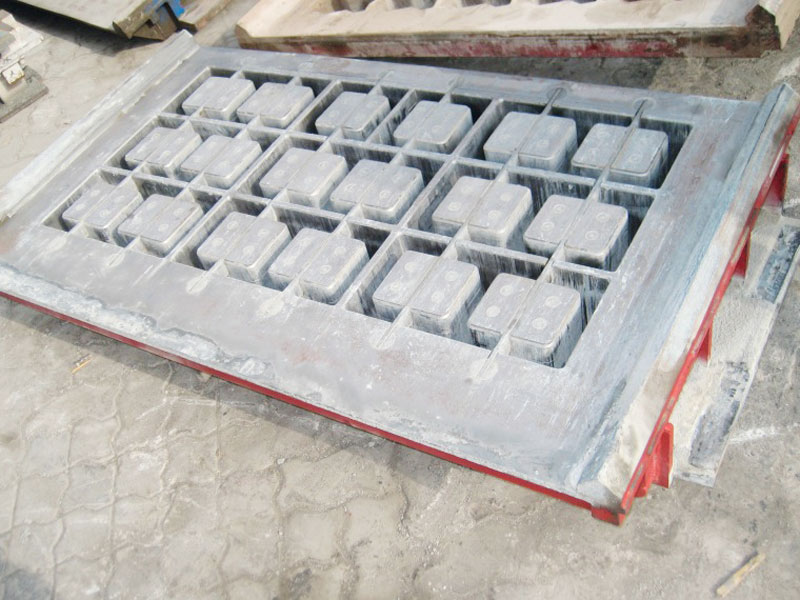 block mould
3. We all know that the size of concrete hollow blocks in the Philippines are usually 4 inch, 5 inch, 6 inch and 8 inch. 4 inch means the size of the block is 40cm x 20cm x 10cm. These manufacturers just can provide these molds which are commonly used. But if you want to customize other sizes of molds, these manufacturers can not provide you with custom services.
4. You will also find it difficult to find the websites of these local companies on Google to get more information about them. To give you a suggestion, you can go to Facebook and search their company page to get information about them.
Multinational companies
1. They can offer more types of hollow block making machines like automatic block machine, mobile block machine, so that customers have more options to choose from. Whether you want to buy a small brick machine or a concrete hollow block machine with higher production efficiency and automation, they can meet your needs.
2. Besides the common size molds in the market, most of them can provide customized service. They can customize different hollow brick machine moulds for customers according to their different needs.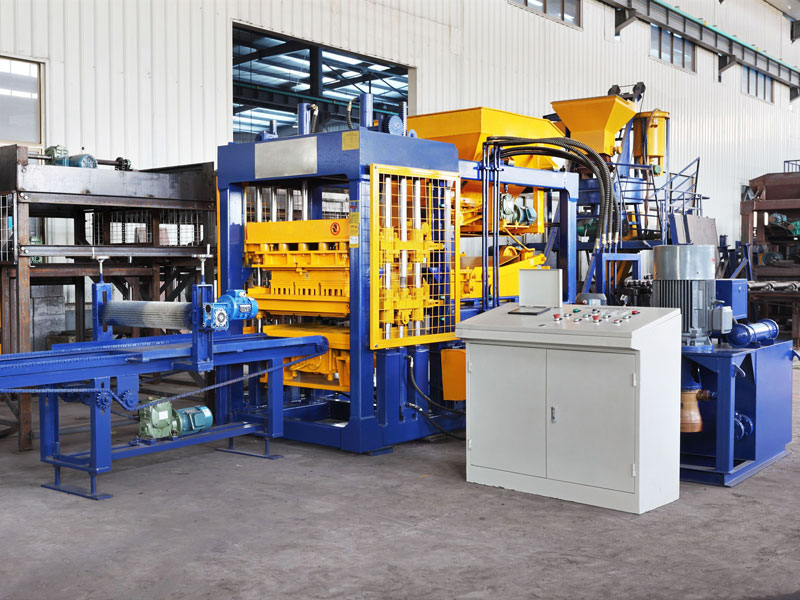 automatic block machine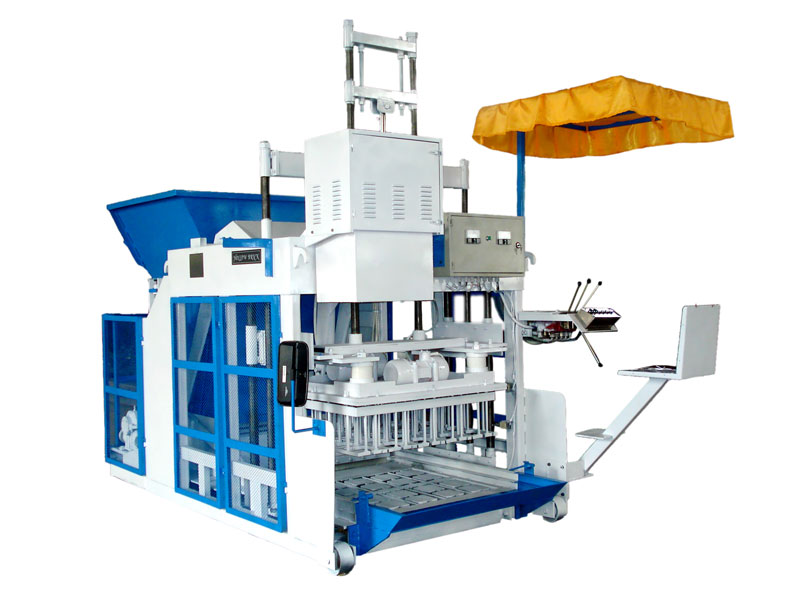 mobile type hollow machine
3. They have mature production technology, professional production team, so their product quality is also guaranteed, and their hollow blocks machine price is also more favorable.
4. Most of these multinational companies have their own websites, and you can search their websites on your browser to get more information about them.
Why choose our Daswell Machinery?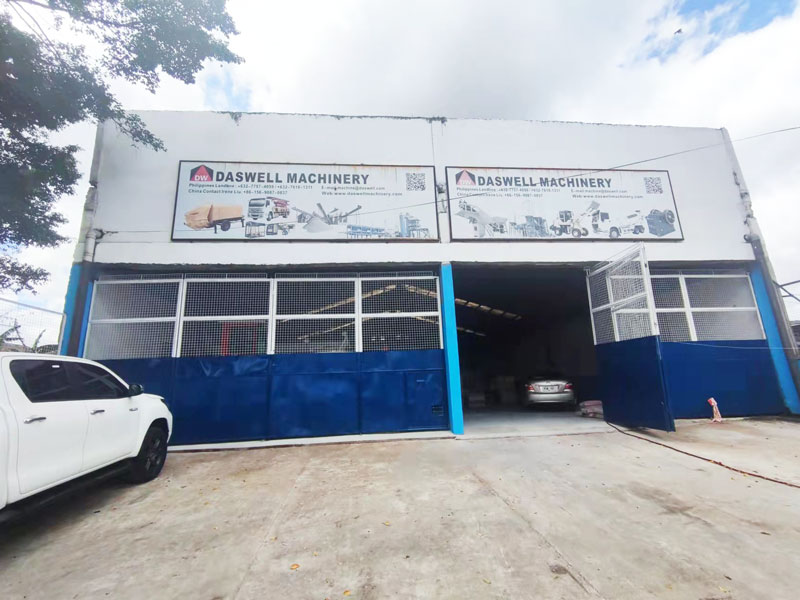 Since 2012, our Daswell Machinery have been entering the international market and have 10 years of export experience by now. All along, the Philippines has been one of our important markets. So, a few years ago, we set up our own branch in the Philippines.
Up to now, we have exported many sets of machines to the Philippines, especially the chb machines. We offer various types and models of hollow block machines, like semi-automatic type, automatic type, hydraulic type, etc.
According to our experience, BMM4-26 block machine is more popular among our customers, it can produce all kinds of hollow bricks, solid bricks, paving bricks and so on. Moreover, we will also provide a set of molds for free when you buy our brick machine. If you have demand, we can also customize the molds according to your requirements.
Our clients are located in various cities in the Philippines. If you are interested, you are welcome to visit our clients' sites on site.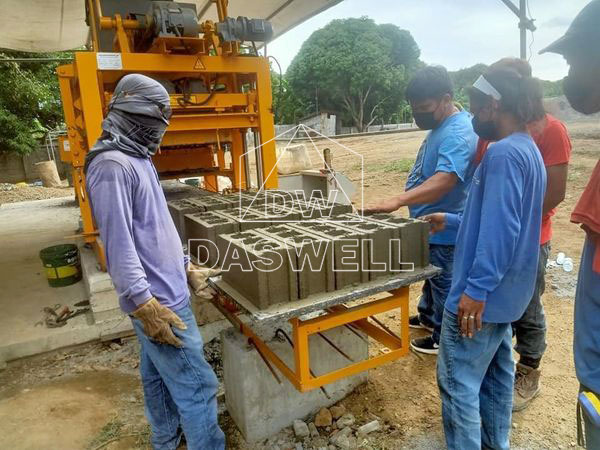 BMM4-26
Model
BMM4-26
Capacity




(for 390×190×190mm hollow brick) (pcs/h)

375-500
Molding Cycle (s)
26
Vibration Frequency (rpm)
4200
Exciting Force (KN)
45
Power (kw)
11.6
Overall Dimension (mm)
2150×1660×2550
Pallet Size (mm)
850×450
Our unique advantages:
1. We have a team of professional sales and engineers in the Philippines to provide various support and assistance to our customers. Now we have nearly 30 full-time after-sales engineers and sales and service personnel, and nearly 10 pick-up trucks in the Philippines.
2. In addition to our office, we have our own local warehouse where we will stock some machines in stock and some important parts. If you have a need, you can get the machine you want quickly and put it into use quickly.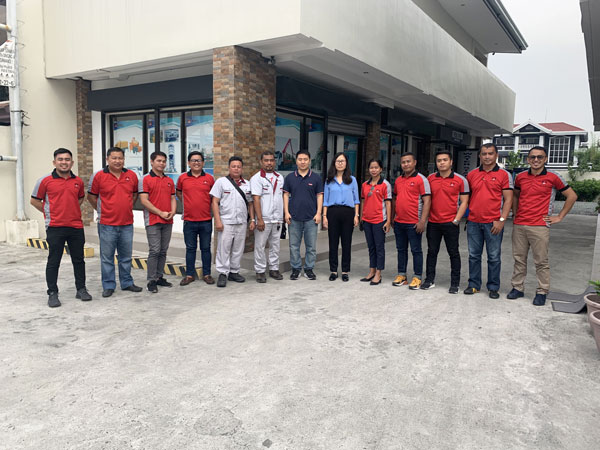 Philippines sales and engineers team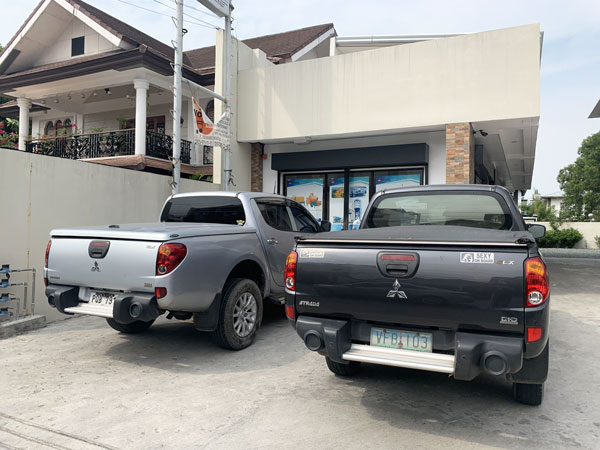 Philippines pickup trucks
3. In the process of use, if you encounter any problems, you can immediately get in touch with our after-sales team, who will provide you with timely door-to-door service.
4. About the quality of our products, you can refer to the evaluation of our previous customers. We have served many well-known companies in the Philippines, including VISTALAND, SCG, 10K, LYL and others. We believe that their evaluation must be objective and fair, so that it can provide a reference for you to make a choice.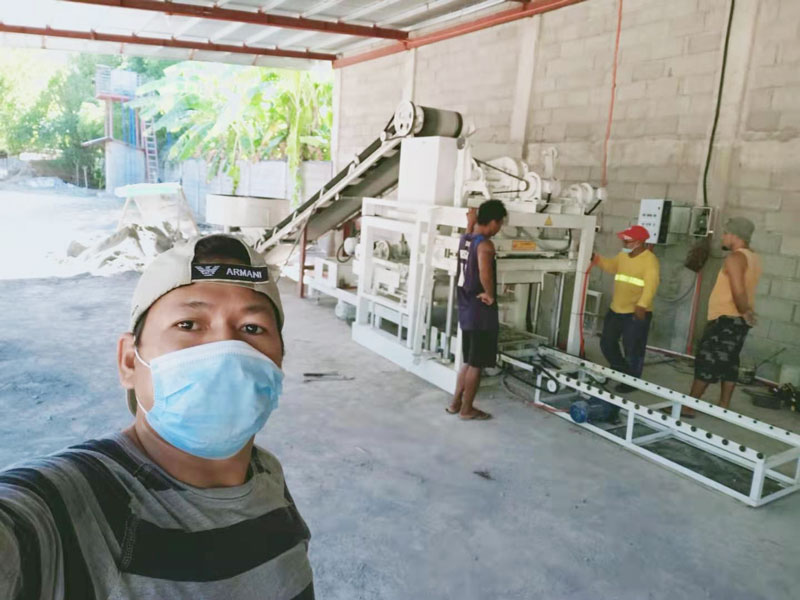 Philippines salesman and customers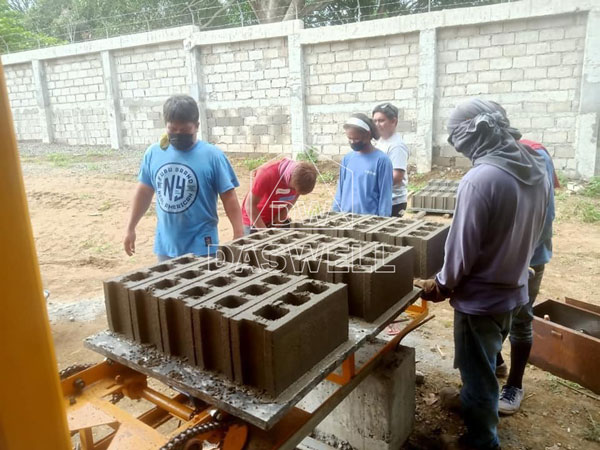 our hollow block machine in customer's site
To sum up, if you want to find a suitable manufacturer to buy concrete hollow block machine in the Philippines, you can choose several manufacturers and then compare their products, strengths and services to choose the one that is most reliable and suitable for you.