Aggregate crushing plant for sale is the hot sale mineral equipment. With the development of new towns and cities, the demand for sand and gravel aggregate is increasing. Crushing is the important source of sand and gravel aggregate. Therefore, investing in an aggregate crushing machine with high quality and high working efficiency is very important for customers. Good aggregate crushing equipment can help you finish your projects quickly and obtain the great profits. Our Daswell Machinery is professional aggregate crushing plant supplier in Philippines. We have helped many customers design the satisfying production line. Welcome to contact us to get more professional advice!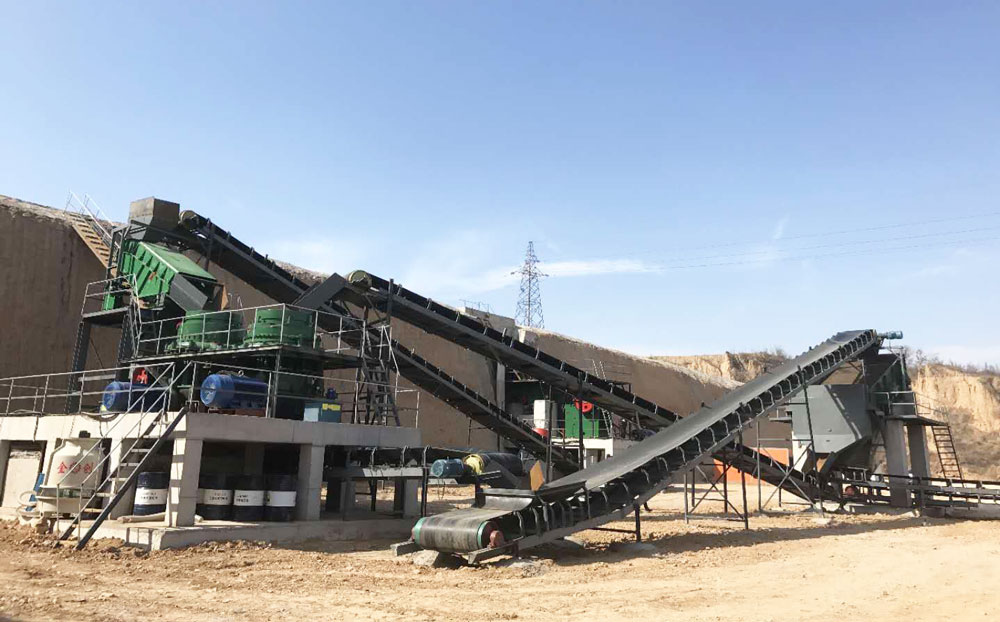 complete aggregate production line
Raw materials and its finished products
As a cost-effective mineral equipment, our Daswell crushing plant aggregate can efficiently crush different kinds of raw materials, such as, river pebbles, limestone, diabase, andesite, basalt, granite, iron ore, etc. But as we all know, in the Philippines, most of people use the river pebbles as the raw materials. Our aggregate crusher for sale is more suitable for crushing river pebbles. Up to now, we have designed many aggregate crushing production lines for our Philippines customer. If you are interested, we can show you around our aggregate crushing machinery in local site.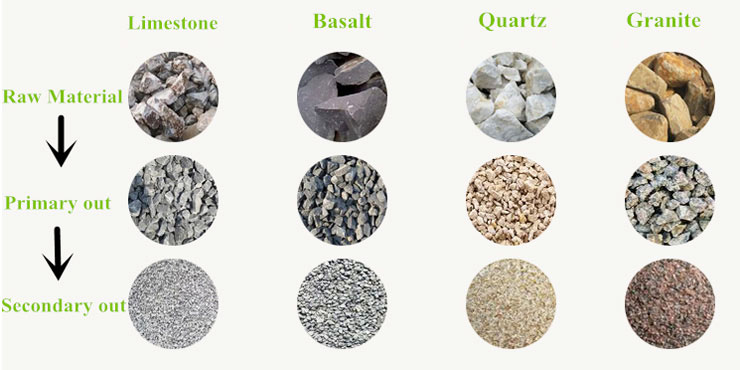 the different materials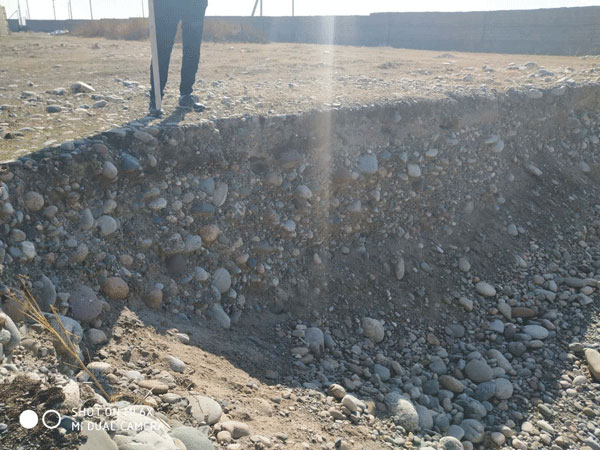 river pebbles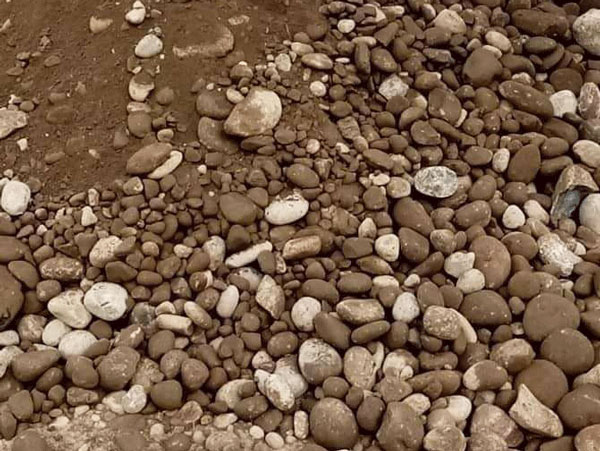 pebbles
The finished products of aggregate crushing plant for sale mainly is the sand and gravel aggregate. This sand and gravel aggregate can not only be used as the raw materials of the concrete batching plant, but also play an important role on the other construction industries. Our aggregate crushing plants include different types and models. Different models of aggregate process plant will decide the shape and size of the finished product. So you can pick up the suitable model of crusher for aggregates philippines according to the size of your raw materials and finished product.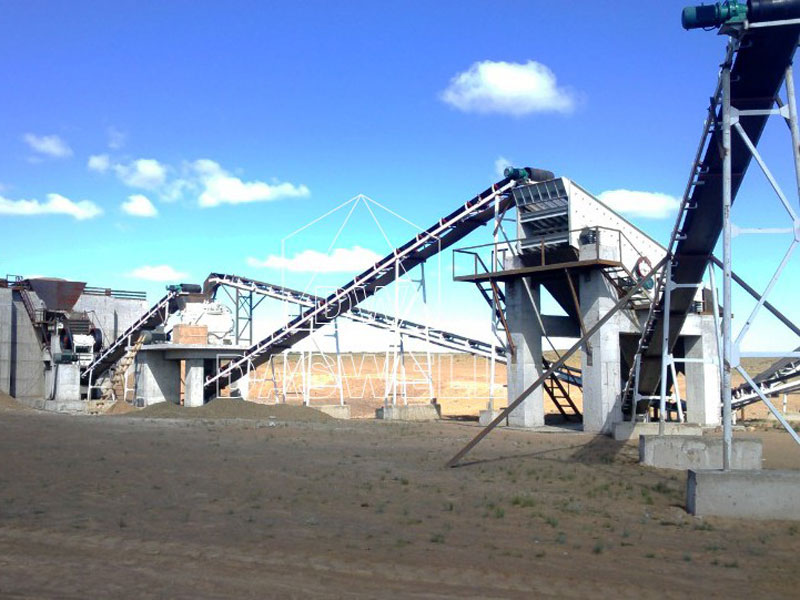 wide application
Components of a complete aggregate crushing production line
If you want to get a right aggregate crushing production line, you should know its detailed components. Maybe you want to invest in a production line but you don't know it at all. Don't worry. You can read the following contents. In general, the aggregate screening equipment includes the feeding machine, jaw crusher for sale, vibrating screen and cone crusher machine. Maybe some customers also need the sand maker machine and sand washer machine. According to the type of your construction project, we can customize the aggregate crushing plant with different configurations for you.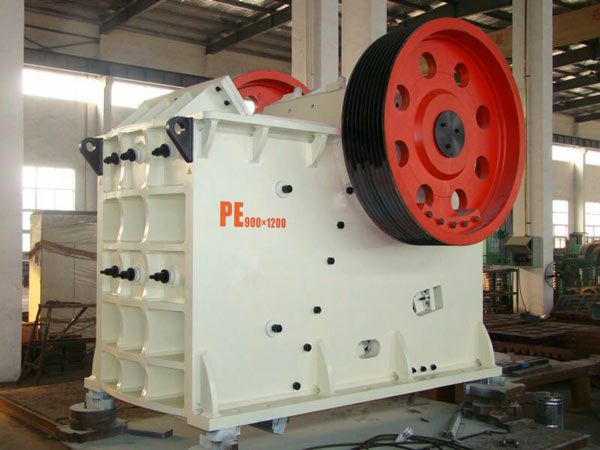 jaw crusher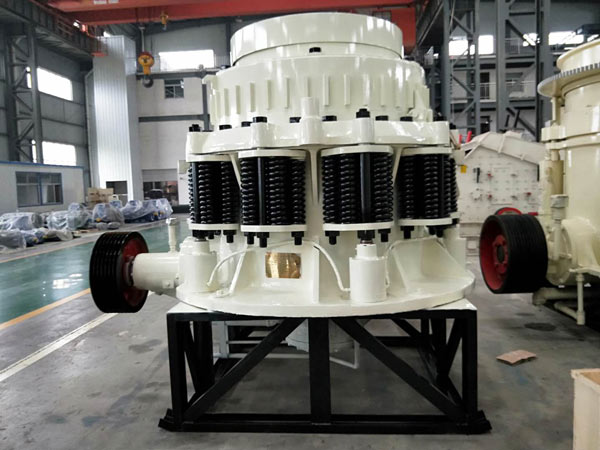 the cone crusher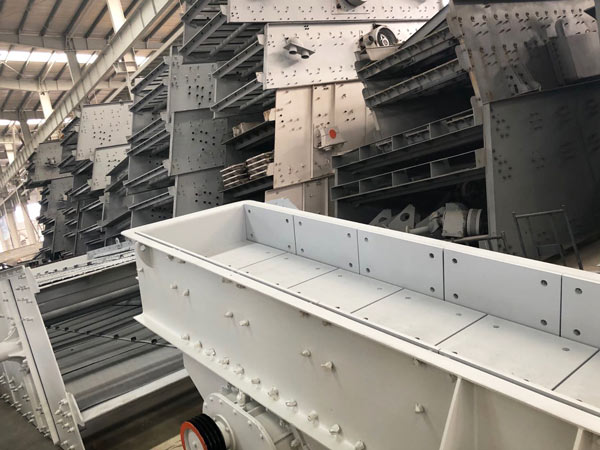 feeding machine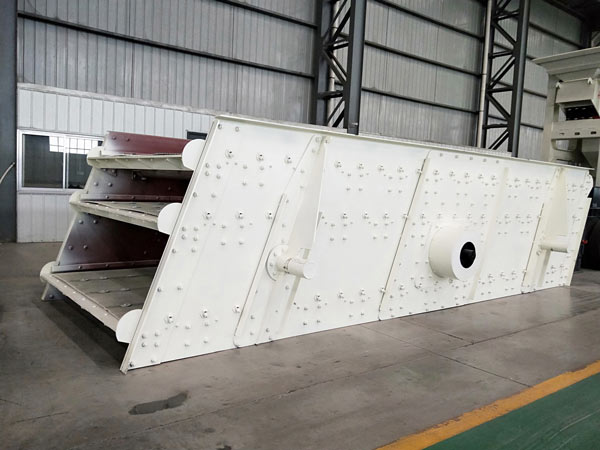 vibrating screen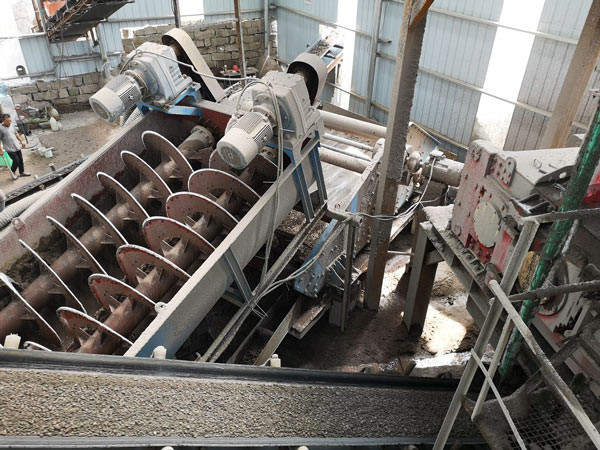 sand washer machine
The working process of our aggregate crushing plant for sale is simple. The raw materials from the silo are transported to the jaw crusher machine through the feeder. After coarse crushing by the jaw crusher, the crushed pebbles is transported to the cone crusher by the belt conveyor. After crushing, the crushed pebbles is transferred to the two-layer vibrating screen. After screening, the unqualified stone will be transferred to the cone crusher again for crushing. The qualified materials are transferred to the three-layer vibrating screen, and the materials of different particle size are screened.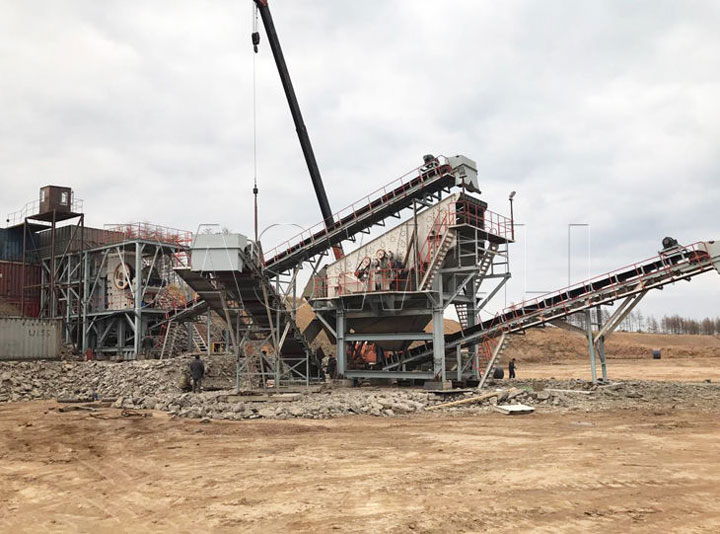 Daswell aggregate crushing production line
Max. Feeding Size(mm)
Capacity(t/h)
Primary Crusher
Secondary Crusher
Aggregate/Sand Size(mm)
340
30-50
PE400×600 jaw crusher
PF1008 impact crusher
0-5, 5-10, 10-20, 20-50 or other different sizes as demand
420
50-80
PE500×700 jaw crusher
PF1010 impact crusher/CS75 cone crusher
480
70-100
PE600×900 jaw crusher
PF1210 impact crusher/CS90 cone crusher
560
90-150
PE750×1060 jaw crusher
PF1214 impact crusher/cone crusher
630
140-350
PE900×1200 jaw crusher
PF1315 impact crusher/CS75 cone crusher
700
350-500
PE1000×1200 jaw crusher
PF1315/2 impact crusher/CS75 cone crusher
What do you need to prepare before investing in this plant?
If you plan to invest in an aggregate crushing plant and processing in Philippines, you should learn something in advance in order to get the high return on investment. First of all, you should look for the raw materials and the construction site. The site need to be close to the place where there are plenty of materials. That is because it can save you a lot of transportation fees. Then, you need to find the right aggregate crushing and screening plant with favorable aggregate crushing machine price. A suitable aggregate plant can not only meet your crushing demand, but also help you obtain the profits quickly. Of course, when you select the aggregate crushing machine, you should consider whether the aggregate crusher plant design can adapt to the size of your site.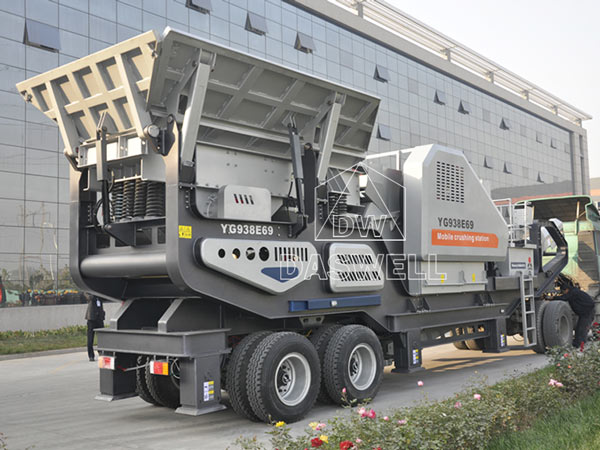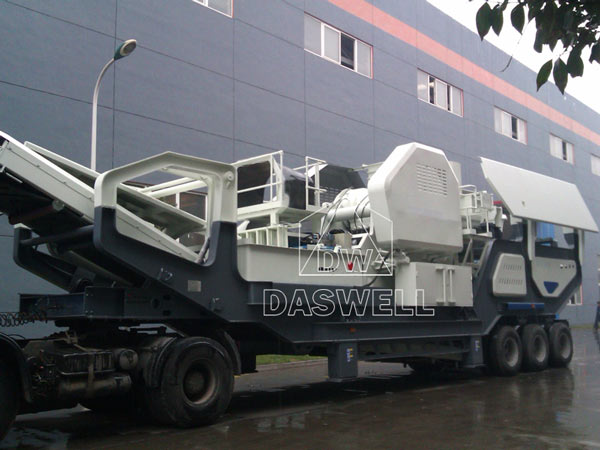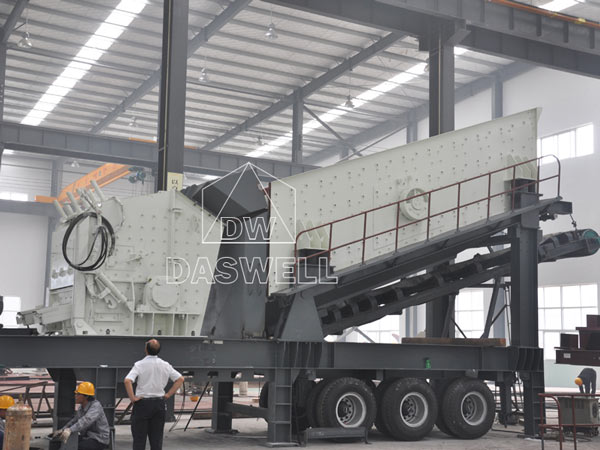 mobile type crushing plant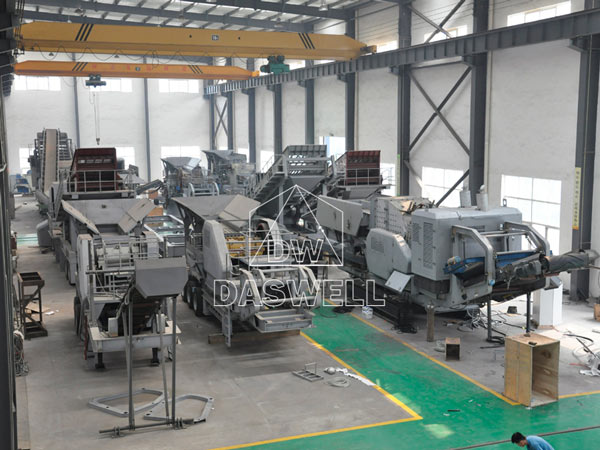 Daswell production factory
In addition, the most important thing is that you should find a trustworthy aggregate crushing plant manufacturer. You can get many benefits from a reputable manufacturer: high-quality aggregate crushing plant, affordable price and considerate after-sale service. Like our Daswell Machinery, we set up our branch office in Philippines in order to serve our customers better. That is convenient for you if you are in Philippines.
Regular maintenance is important
Regular maintenance is important for increasing the service life of the aggregate crushing plant for sale. Our aggregate crushing equipment has modular design, which is more convenient to overhaul and maintain it.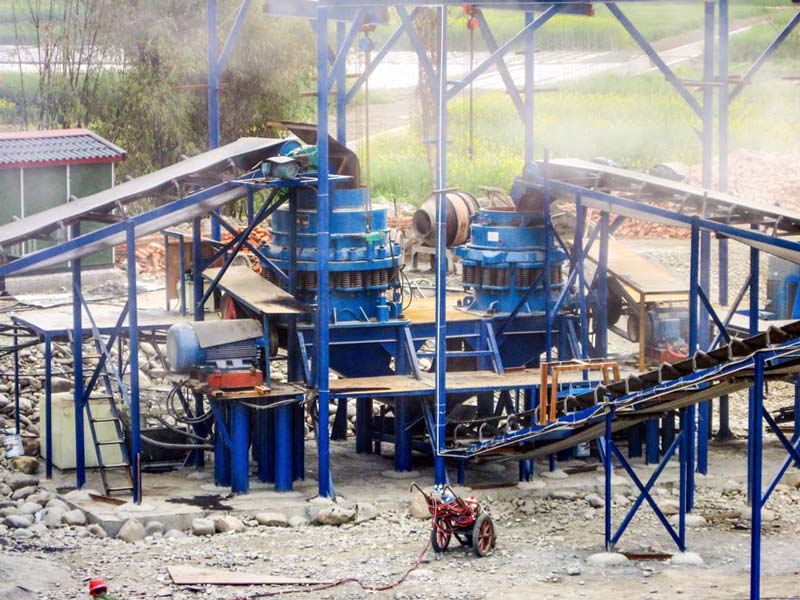 Daswell crusher plant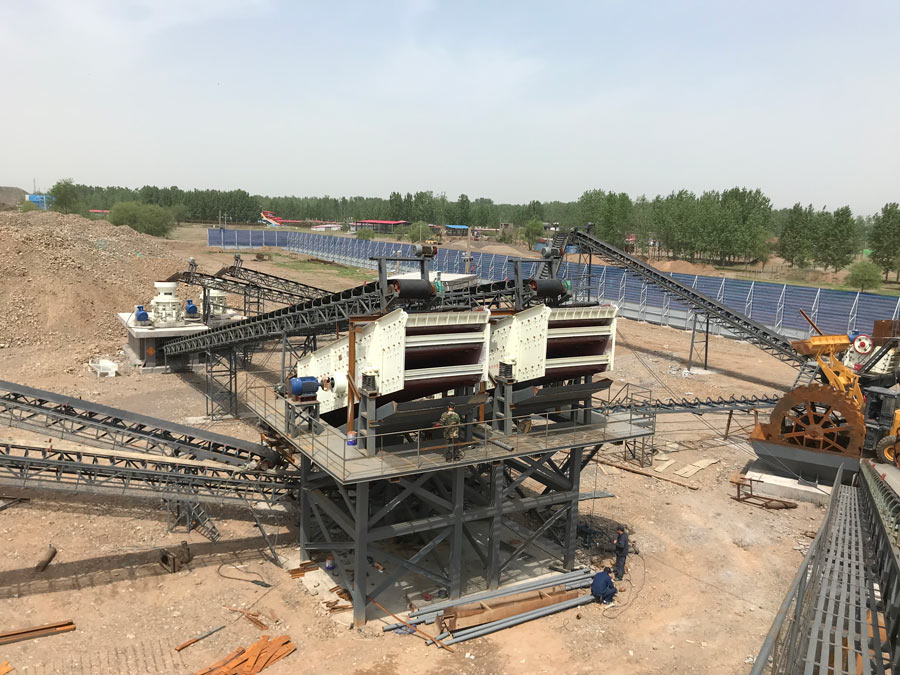 aggregate crushing production line in China
For maintaining the aggregate crusher for sale, the very important thing is to change these quick-wear parts like the plate of jaw crusher. So the operators should change the quick-wear parts regularly. Moreover, before working, the operators should inspect whether the aggregate crushing plant equipment is in a good condition. Once the users find any question, they need to handle these questions at once. Besides these aspects, there are other maintenance methods. If you want to learn more details, welcome to consult us! All in all, if you want to get a good aggregate crushing plant for sale in Philippines, please don't hesitate to choose our Daswell Machinery! Looking forward to your message!