Mobile asphalt plant for sale is easy to move because it is equipped with the chassis. Quick movement and installation can greatly shorten the whole construction period. Compared with stationary asphalt mixing plant, the mobile asphalt mixing plant for sale is more suitable for those small and medium-sized projects that has short construction period. Different customer needs are different. So we produce different types of mobile hot mix asphalt plant for your choice, drum mix type and forced mix type. The mobile asphalt batching plant has wide use on the highway construction, airport runway construction, urban road construction, country road construction and so on. If you need it, contact us now!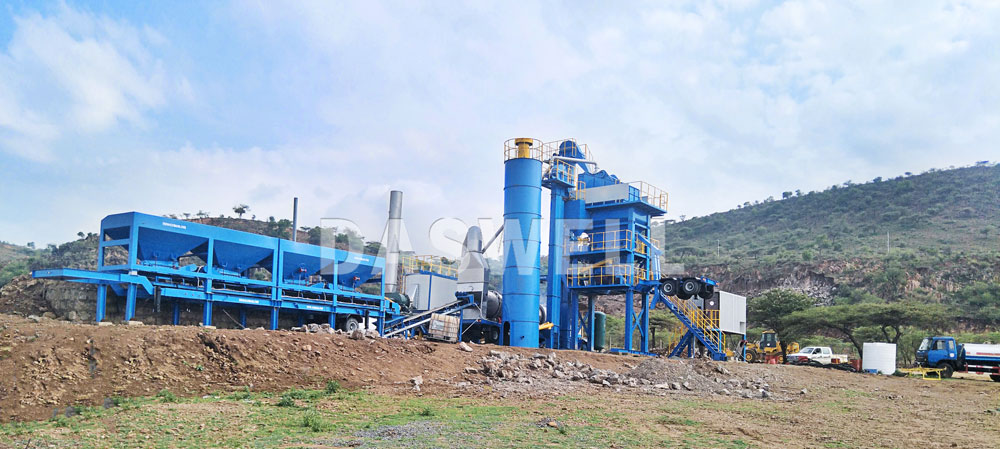 mobile type asphalt batch mixing plant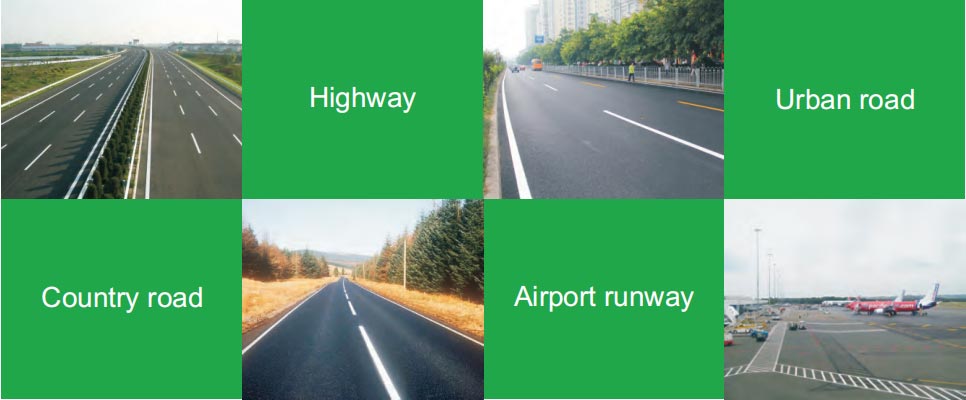 application of mobile asphalt plant
Mobile drum mix asphalt plant
MADP series is the drum mixing mobile asphalt plant. Its drying drum has functions of drying and mixing. Its output is 20-100tph, fitting for small and medium-sized road construction projects. Drum mix type mobile asphalt batch plant can achieve mixing the asphalt continuously, which can help you finish your project fast. Features
Integrated structure, less land occupation;
Convenient for transportation and mobilization; this series mobile asphalt batch mix plant equipped with mobile chassis can be pulled by truck or vehicle;
Cold aggregate equips with weight sensor and variable frequency motor; aggregate feeding rate is remote controlled; precise aggregate feed;
Drying drum have functions of drying, heating and mixing, low heat loss; optimized inner structure, fast heating and well mixing;
Low initial investment, highly cost-effective.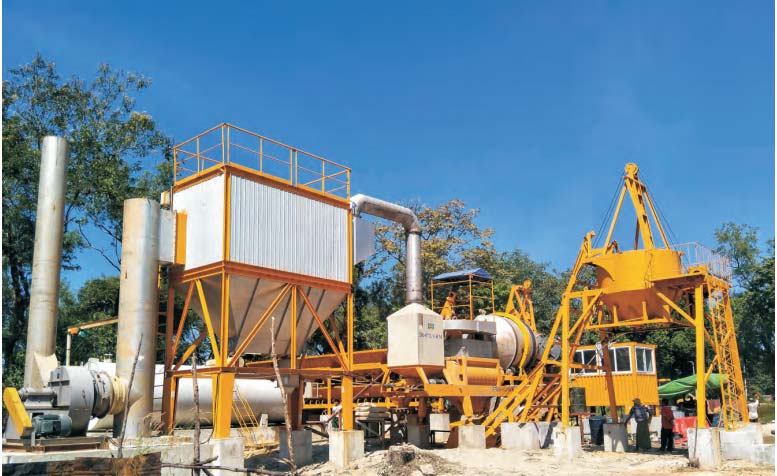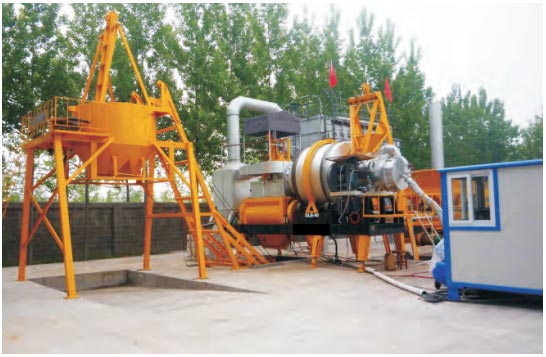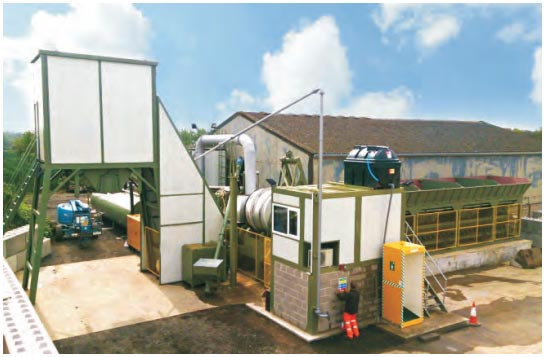 Model
Capacity(t/h)
Weighing Accuracy(%)
Total Power(kw)
Fuel Consumption(kg/t)
Aggregate
Asphalt
Coal
Oil
MADP-20
20
±1.5
±1
40
10~13
5.5~7
MADP-40
40
±1.5
±1
75
10~13
5.5~7
MADP-60
60
±1.5
±1
128
10~13
5.5~7
MADP-80
80
±1.5
±1
165
10~13
5.5~7
MADP-100
100
±1.5
±1
200
10~13
5.5~7
Mobile forced mix asphalt plant
MAPY series is the mobile batch mixing asphalt plant. It has the advantages of SAP series batch type asphalt mixing plant. In addition, it is equipped with chassis and trailer and can be mobilized and relocated in a very short time. MAPY mobile asphalt plant for sale is designed for small and medium-sized pavement project which need frequent relocation. Complete plant can be dismantled and reinstalled in 7 days (not including the transportation period). Features
Modular design; main modules are equipped with trailers and chassises; fast and convenient for relocation;
Precise screening, accurate measurement, batch mixing; producing good quality finished asphalt;
Compact design, less land occupation; optional feed for filler and additives such as dye pigment, fibres and foam;
Optimized drying drum and mixer, better performance; key parts made of sturdy material, longer service life;
PLC system, intelligent control; easy for operation.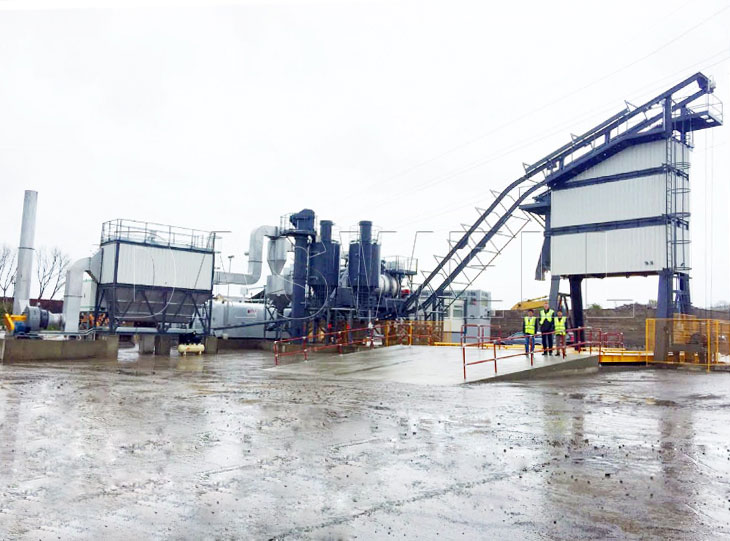 mobile asphalt mixing plant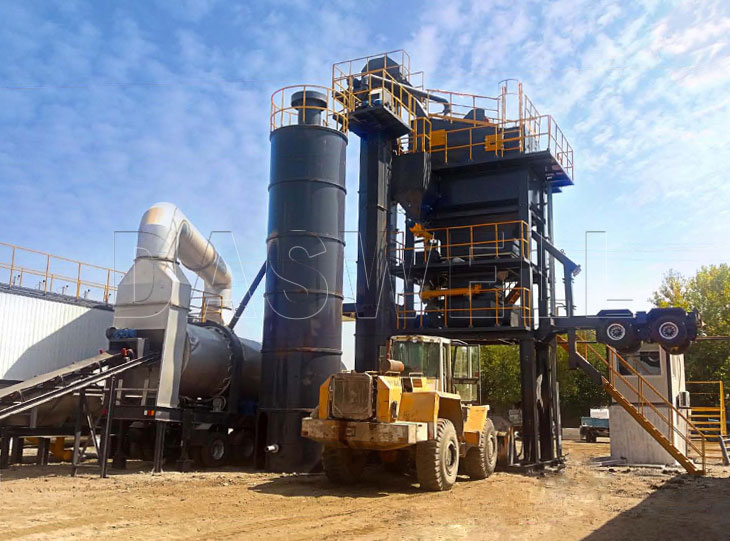 MAPY series type
Model
MAPY-700
MAPY-1000
MAPY-1500
MAPY-2000
Capacity(t/h)
60
80
120
160
Mixer Capacity(kg/batch)
700
1000
1500
2000
Fuel Consumption(kg/t)
≤6.5(oil fuel)
Weighing Accuracy(%)
Hot aggregate:±0.5, Asphalt:±0.3, Filter:±0.2
Operation Mode
Fully automatic/ Semi automatic/ Manual
Plant Covering Area(m)
Length
35
40
40
42
Width
26
28
32
32
Height
15
15
16
16
Correctly install the mobile asphalt mixing plant
Correctly installing the mini mobile asphalt plant is important. Irregular installation will accelerate the damage of your mobile asphalt plants. Therefore, there are something you should pay an attention to. First of all, the customers can plan your site according to the flat foundation plan of the mobile cold mix asphalt plant, and then lay the foundation. After laying the foundation, our engineers will guide you how to install the mobile asphalt batching plant. After installation, the workers should check whether the installation is correct and whether there are any omissions. After all components are installed, each component of the small mobile asphalt plant is individually energized. Formal operation can only be carried out after confirming that all components are free of faults.

drum mix type asphalt plant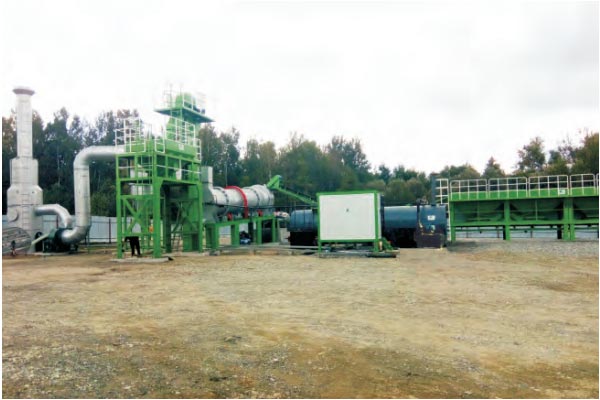 MADP80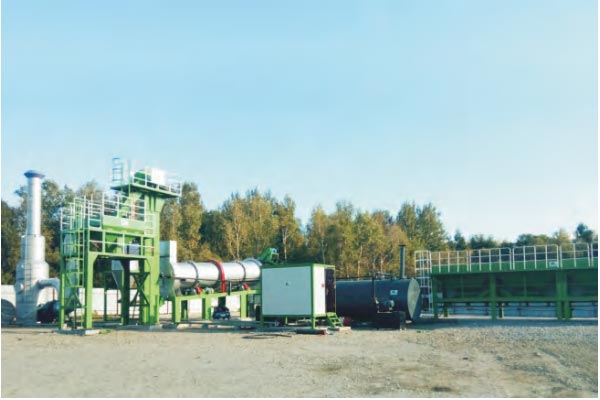 continuous mix plant
| | | |
| --- | --- | --- |
| Model | | MADP100 |
| Capacity(t/h) | | 100 |
| Weighing Accuracy(%) | Aggregate | ±1.5 |
| | Asphalt | ±1 |
| Total Power(kw) | | 200 |
| Fuel Consumption(kg/t) | Coal | 10~13 |
| | Oil | 5.5~7 |
Successful cases for your reference
Although there are a lot of mobile asphalt plant manufacturers on the market, our Daswell Machinery can be you first choice if you are in Philippines. As a manufacturer with rich production experience, we have always adhered to the principle of putting customer needs first. Up to now, our mobile asphalt plant for sale has been exported many countries, such as, Philippines, Russia, Pakistan, Indonesia, South Africa, Egypt and so on. Here are some case pictures for your reference.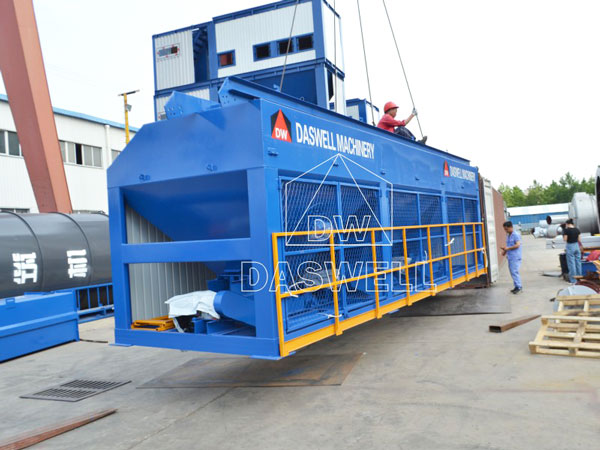 MADP40 mobile plant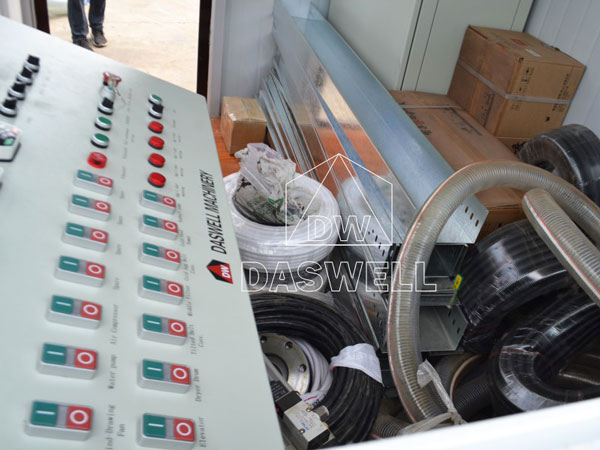 transport to Batangas, Philippines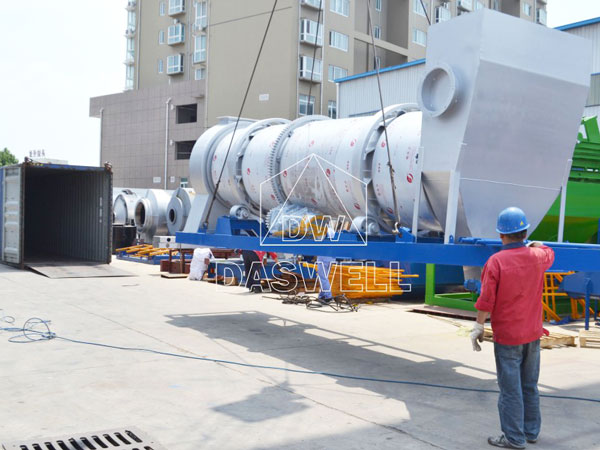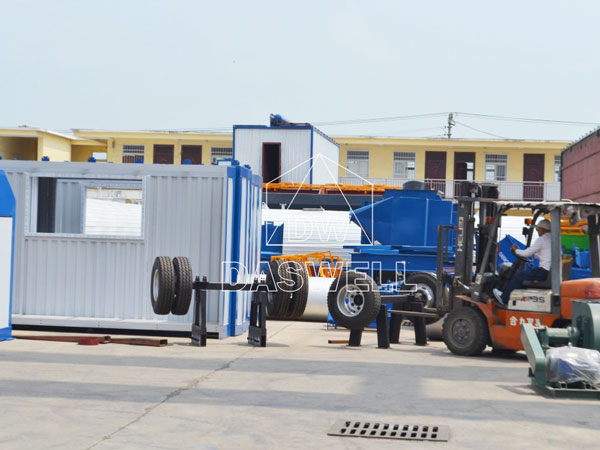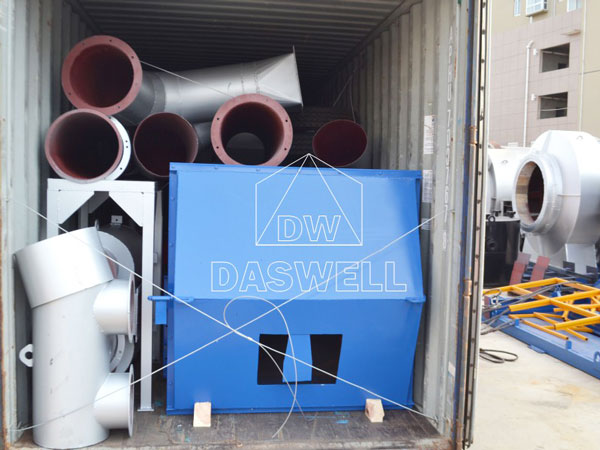 | | | |
| --- | --- | --- |
| Model | | MADP40 |
| Capacity(t/h) | | 40 |
| Weighing Accuracy(%) | Aggregate | ±1.5 |
| | Asphalt | ±1 |
| Total Power(kw) | | 75 |
| Fuel Consumption(kg/t) | Coal | 10~13 |
| | Oil | 5.5~7 |
Why are our Daswell asphalt plant mobile highly praised by our customers? The reasons are as follows: the types and models of our continuous mobile asphalt plants are complete, so the customers can always choose the right machine. Of course, we also can customize for you. Moreover, we offer the favorable mobile asphalt plant price and thoughtful service for our customers. If you are interested in the mobile asphalt plant for sale or you want to purchase a high quality product, welcome to leave your message to us here!