Feeding Size: 125-1200mm
Capacity:1-1100t/h
Raw materials: river pebbles, construction waste, granite, basalt, iron ore, limestone, quartzite, calcite, concrete, dolomite, silica ore, basalt, etc.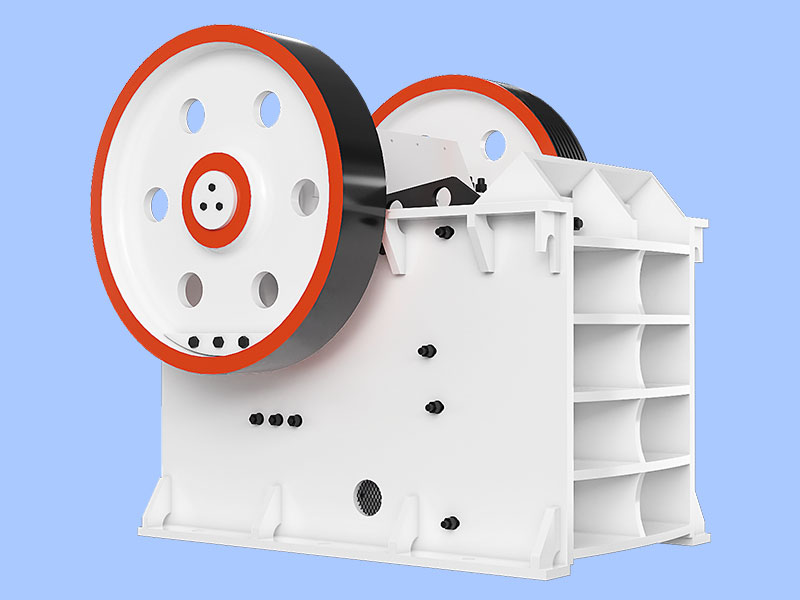 Overviews
Jaw crusher for sale philippines is also called double toggle jaw crusher. That is one of the traditional crusher machine for sale. Since jaw crusher philippines appears on the market, it has been popular with a large number of customers. Our Daswell jaw crusher for sale has won good reputation with our Philippines customers because of its simple structure, stable working performance, easy operation and maintenance, low purchase cost, etc. If you want to find the trustworthy jaw crusher manufacturers in Philippines, please don't hesitate to choose our Daswell Machinery. We promise that we will spare no effort to help you get a satisfied jaw crusher machine.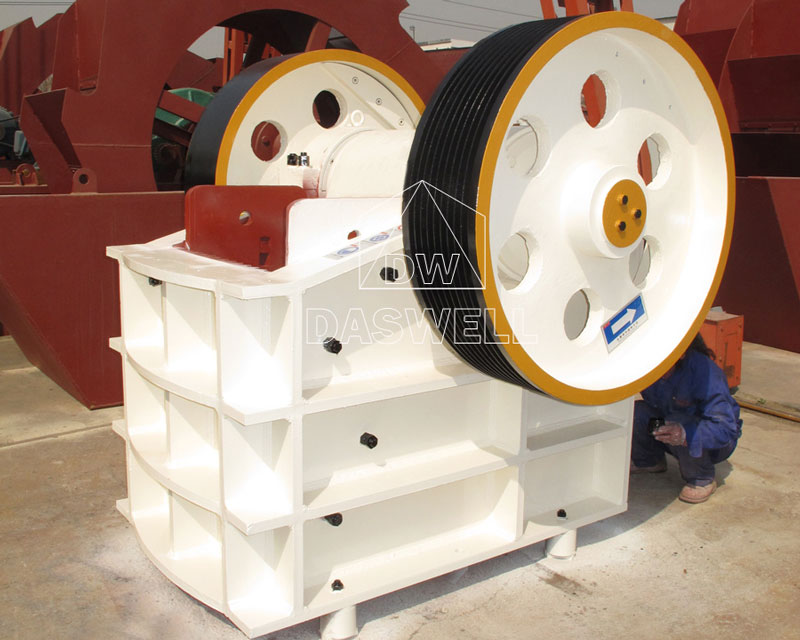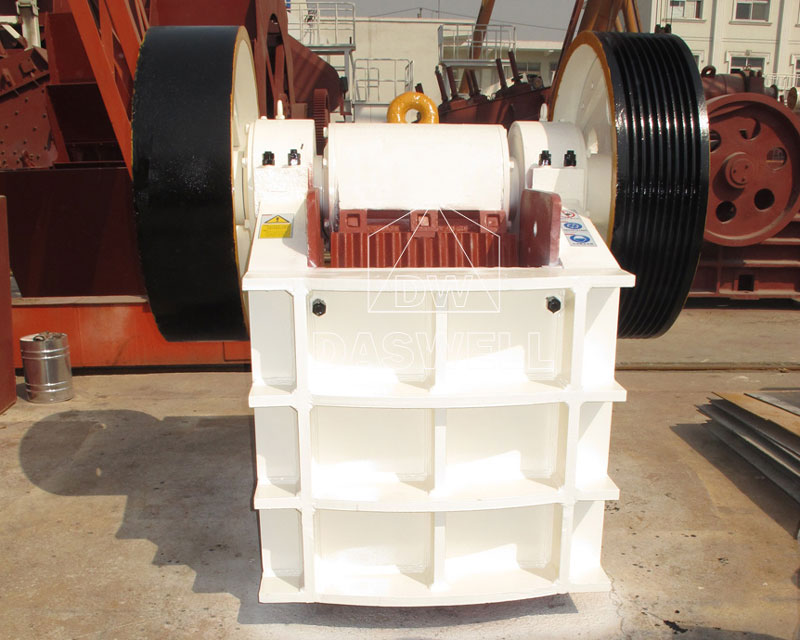 Types of jaw crusher
As a professional jaw crusher supplier in philippines, our Daswell Machinery has accumulated over 30 years production experience. Depending on our salesman's experience, different customers have different requirements on the jaw crusher equipment. In order to help you select a suitable jaw crusher machine, here are different types and models of products for your reference.
According to its mobility, our jaw crusher plant includes stationary type and mobile jaw crusher for sale. Mobile jaw crusher for sale philippines is a part of the mobile crushing plant. It is more convenient to move for our customers when you need to transport it among different sites.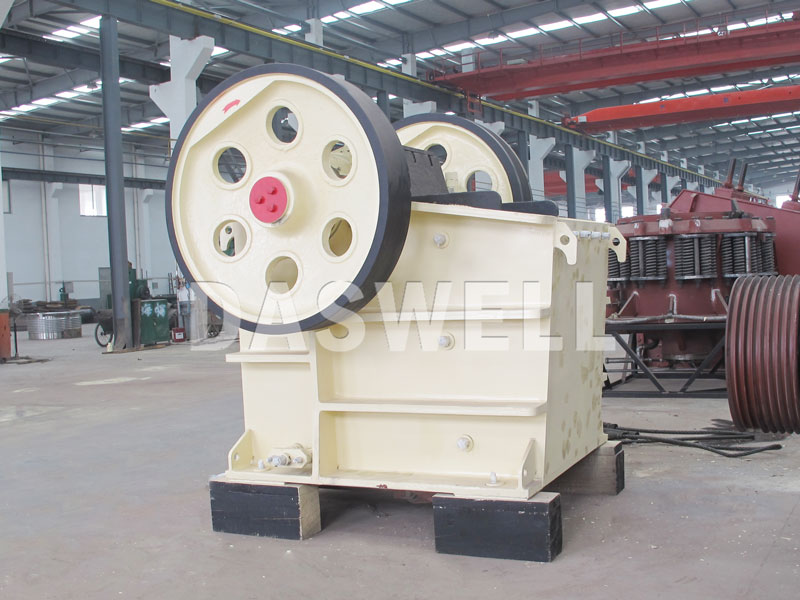 In addition, there is another way of dividing the jaw crushing plant. According to its driven engine, jaw crusher machine philippines can be divided into diesel jaw crusher and electric motor jaw crusher. Diesel engine is more suitable for these areas that electricity is not efficient. For Philippines market, the diesel engine jaw crusher stone is more popular. Of course, if you have any extra requirements, we also can customize the machine for you.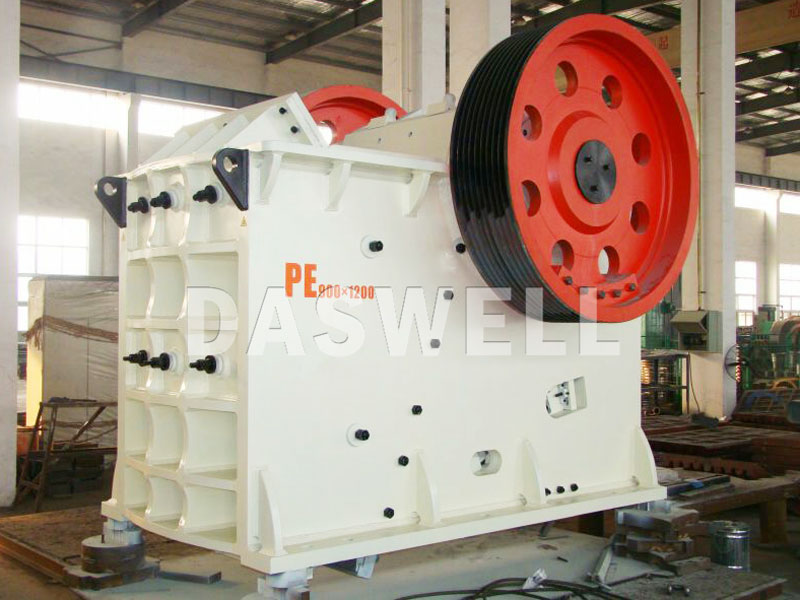 Parameter
| | | | | | |
| --- | --- | --- | --- | --- | --- |
| Model | Size of Feed opening (mm) | Max. feeding size (mm) | Adjustable Size of Discharge Opening (mm) | Capacity (t/h) | Power (kw) |
| PE150*250 | 150*250 | 125 | 10-40 | 1-3 | 5.5 |
| PE150*750 | 150*750 | 125 | 18-48 | 8-25 | 15 |
| PE250*400 | 250*400 | 210 | 20-60 | 5-20 | 15 |
| PE400*600 | 400*600 | 340 | 40-100 | 16-65 | 30 |
| PE500*750 | 500*750 | 425 | 50-100 | 45-100 | 55 |
| PE600*900 | 600*900 | 500 | 65-160 | 60-160 | 75 |
| PE750*1060 | 750*1060 | 630 | 80-160 | 110-320 | 110 |
| PE800*1060 | 800*1060 | 640 | 130-190 | 130-330 | 110 |
| PE900*1200 | 900*1200 | 750 | 95-210 | 220-450 | 132 |
| PE1000*1200 | 1000*1200 | 850 | 200-300 | 280-560 | 160 |
| PE1200*1500 | 1200*1500 | 1020 | 150-300 | 400-800 | 220 |
| PE1500*1800 | 1500*1800 | 1200 | 210-360 | 520-1100 | 280 |
| PEX250*750 | 250*750 | 210 | 25-60 | 13-35 | 22 |
| PEX250*1000 | 250*1000 | 210 | 25-60 | 16-52 | 30 |
| PEX250*1200 | 250*1200 | 210 | 25-60 | 20-65 | 37 |
| PEX300*1300 | 300*1300 | 210 | 25-90 | 30-105 | 55 |
What is a jaw crusher used for?
Usually, the jaw stone crusher can crush various of ore and rock, such as river pebbles, limestone, quartz, gold ore, granite, dolomite, basaltic stone, construction waste, iron ore, quartzite, calcite, concrete, silica ore, basalt, etc. etc. The jaw crusher for sale philippines is suitable for crushing materials with compressive strength not higher than 320MPa.
As for the size and shape of the materials, different models of jaw crusher for sale has different requirements. You can learn more detailed information by its parameter table.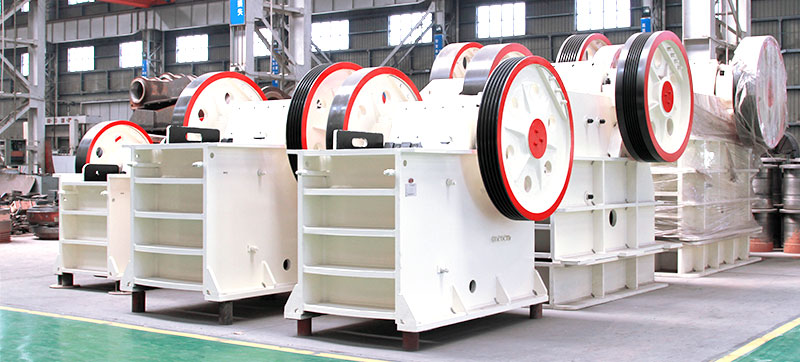 The jaw crusher for sale in philippines is used for coarse crushing and medium crushing. But in recent years, we also research and develop a new type jaw crusher for fine crushing. So no matter what kind of jaw rock crusher you need, you all can pick up a right crusher machine.
Our jaw crusher philippines has wide application on the metallurgy, chemical industry, building materials, mining, railway, water conservancy and other industries.
Advantages of jaw crusher machine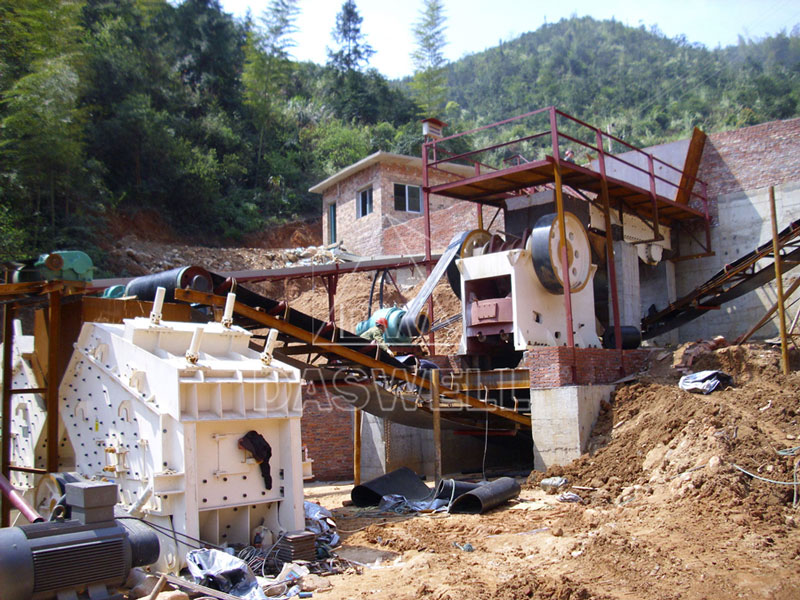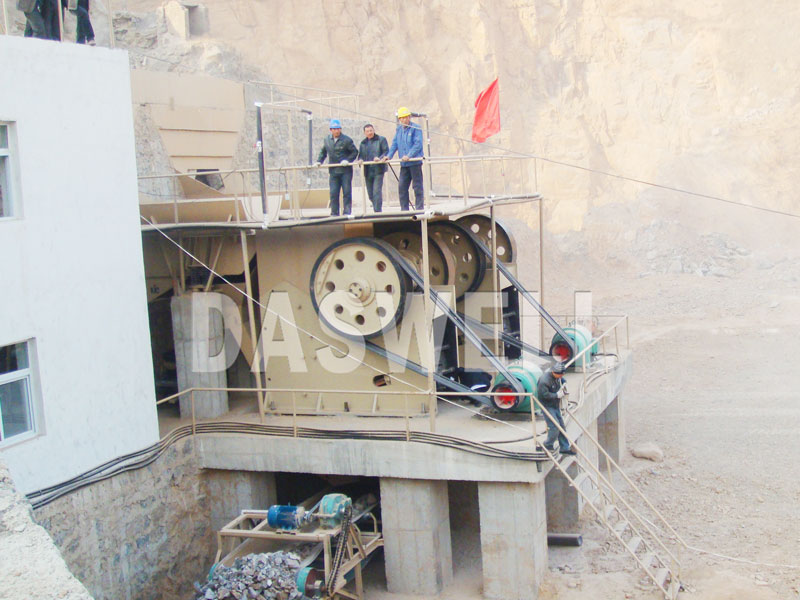 Deep cavity crushing, high efficiency and energy saving. Optimized deep chamber crushing and no dead zone, greatly improved feeding and crushing efficiency, single machine energy saving 15% to 30%, the whole system energy saving more than twice.
Strong bearing capacity and high stability.
Advanced technology and long service life. Adopt advanced components and high-quality materials, greatly prolong its service life.
Simple structure and easy maintenance. Simple structure makes the operation become easier. What's more, quick maintenance will shorten the downtime and reduce your loss.
Low noise and small dust. Our jaw crusher for sale philippines is in accordance with the national environmental standards, low noise. Moreover, it can also be equipped with dust removal equipment, and the construction environment is fully in line with environmental requirements
Latest Cases
Up to now, our Daswell Machinery has exported many units of jaw crusher machines to different countries, including Philippines, Egypt, Yemen, Romania, Czech Republic, Indonesia, Pakistan, Norway, Moldova, Turkey, Mexico, Peru, Malaysia, etc. If you are interested in our machine, you can get more information from us.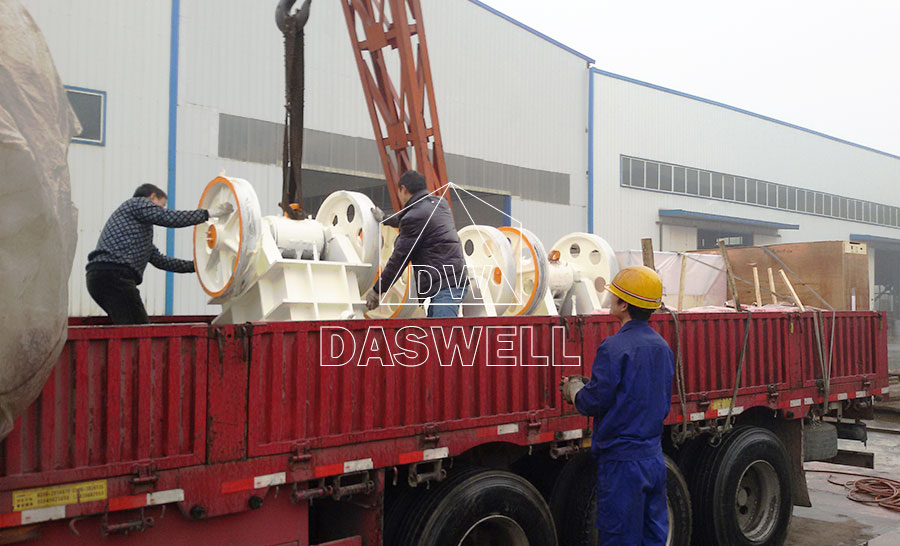 Transport the jaw crusher plant to Yemen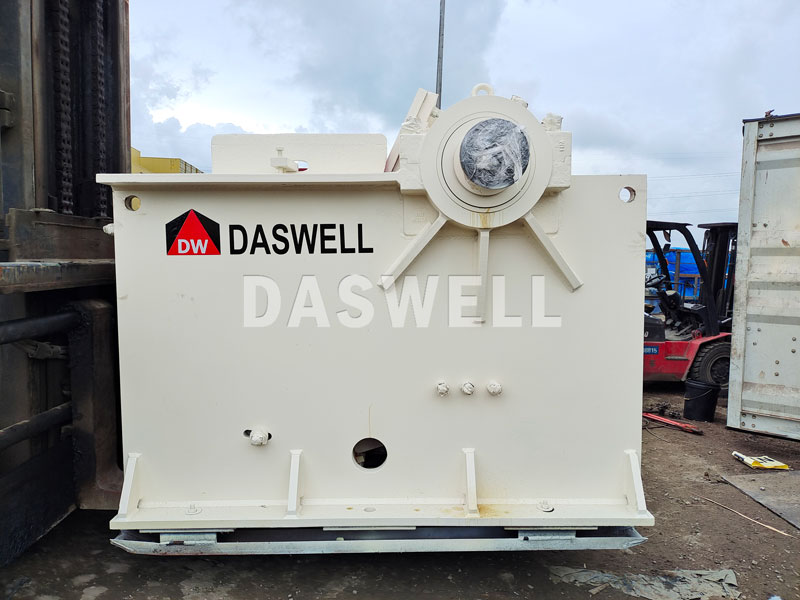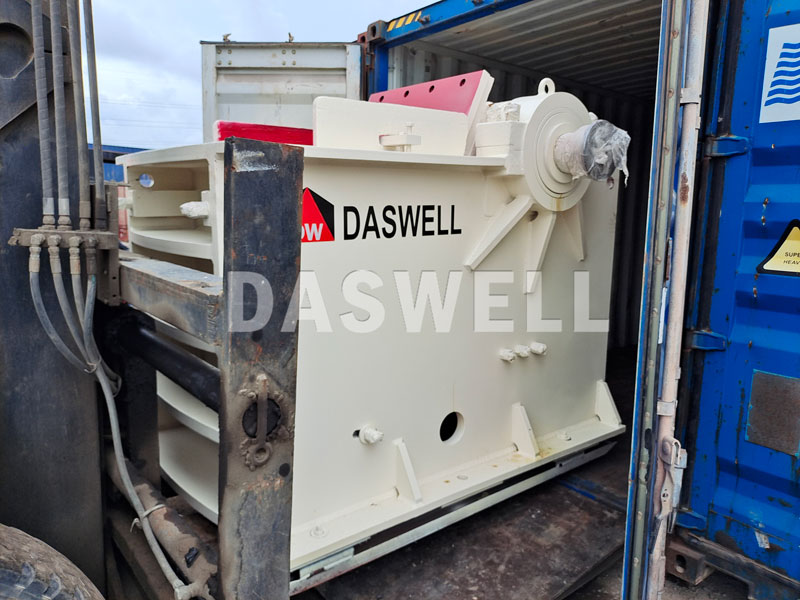 Deliver the jaw crushing production line to Philippines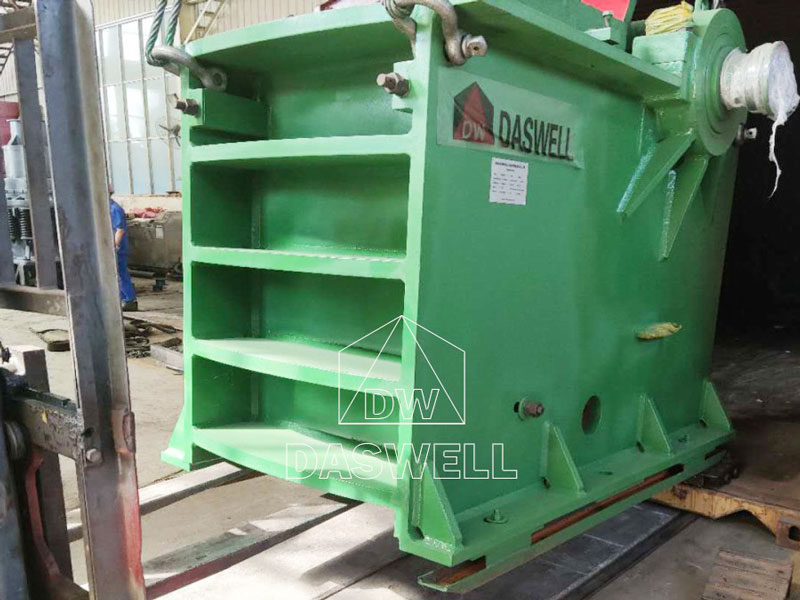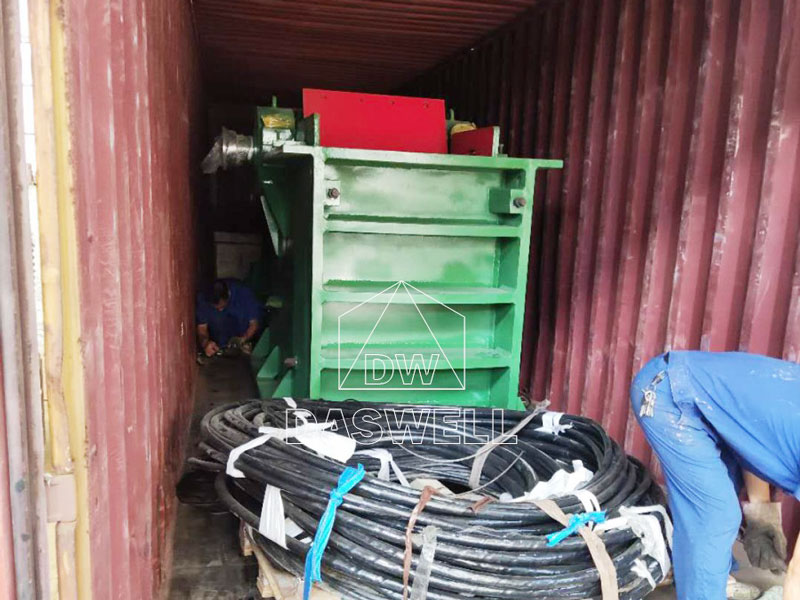 How does a jaw crusher work?
As we all know, the structure of jaw crusher mini is simple. Moreover, its working principle is also simple. A set of jaw crusher for sale philippines is mainly made of frame, eccentric shaft, flywheel, moving jaw, static jaw, side guard plate, bracket plate and so on. For customers, it is easy to disassemble it and change some quick-wear parts.
When the double jaw crusher works, the main function is the two jaw, moving jaw and static jaw. The fixed jaw plate and the movable jaw plate form a large upper and a small lower crushing chamber. The moving jaw plate makes periodic reciprocating motion to the fixed jaw plate.When the two jaw plates are separated, the material enters the crushing chamber and the finished product is discharged from the bottom.When the two jaw plates are close to each other, the materials between the two jaw plates are crushed, bent and split.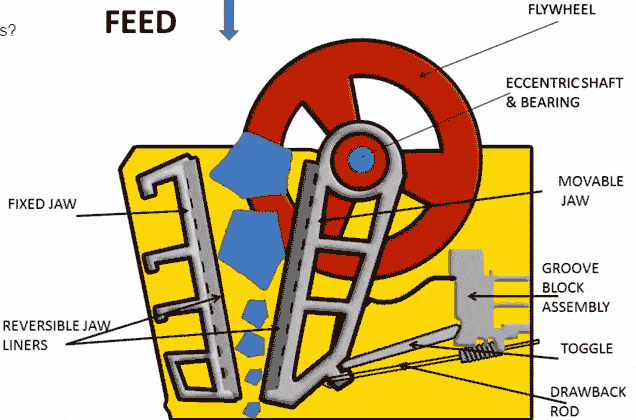 Daswell jaw crusher in the Philippines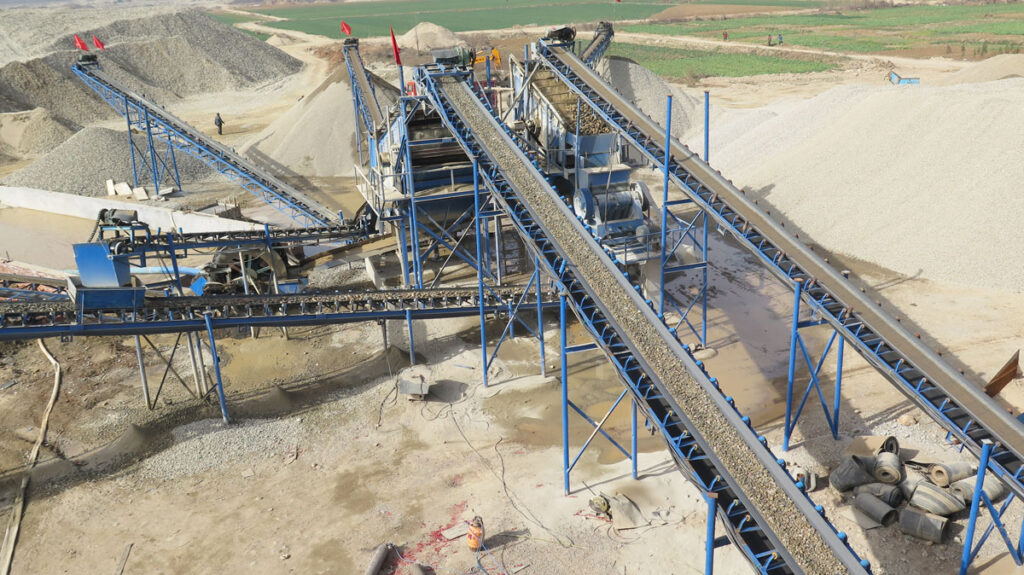 Jaw crusher equipment is a hot sale mining machine in Philippines. We have been exported several sets of jaw crusher to Philippines. Some customers just buy a jaw crusher plant from our company. Other hope we can help them design a reasonable crushing production line. After our customers use our jaw crusher for sale for some time, our salesman will pay a return visit to our customers. They will listen carefully the comments of our customers for our jaw crusher plant and our service.
Moreover, we will continue to improve our jaw crusher for sale philippines. Choose our company, you can not only get a high quality product, but also competitive jaw crusher machine price and considerate service. No matter pre-sale, on-sale or after-sale, our salesman will provide you with professional service. From producing machine, inspecting machine to transporting and installing machine, we have corresponding team to do it.
Frequently Asked Questions
Q: What are the wearing parts of jaw crusher?
A: Its wearing parts generally include elbow plate, upper side guard, lower side guard, fixed jaw plate, movable jaw plate, spring, elbow plate pad, etc.
Q: How long is your delivery time?
A: After receiving the deposit, our factory will start the production and the general delivery time is 30 to 35 days.
Q: What countries have your crushing plants been exported to?
A: Our crushing plants have been exported to Philippines, Yemen, Mali, Egypt, Romania, Czech Republic, Indonesia, Pakistan, Norway, Moldova, Turkey, Mexico, Peru, Malaysia etc.
Q: Do you offer your jaw crusher with or without motor? Can I use Siemens motor?
A: Our current quotation is all prices with motor. No problem, you can also use Siemens motors if you need them.
Q: How to load PE600×900 jaw crusher?
A: Generally, it needs the 20GP.
Q: Do you have an office in the Philippines?
A: Yes, we have set up our branch office in Philippines. Besides office, we also have a warehouse there. We have some spare parts stored in our warehouse. If your machine breaks down, our staff will be there to help you in a timely manner.