CPD60 Diesel Trailer Pump Is Delivered To Philippines
Congratulations! A set of CPD60 diesel engine trailer concrete pump was delivered to Philippines. This is the second time for this customer to buy our pump. After using our pump, he was very satisfied with our concrete pump. So he decided to purchase another model of pump.
CPD60 diesel engine trailer pump is mainly used to deliver the concrete to the site through the pipes. Usually, every concrete pump that you purchase from our company is equipped with 100 meters pipes. But if you have some extra requirements, we also can provide you with suitable configurations. Here are some pictures of our customers when he received this pump.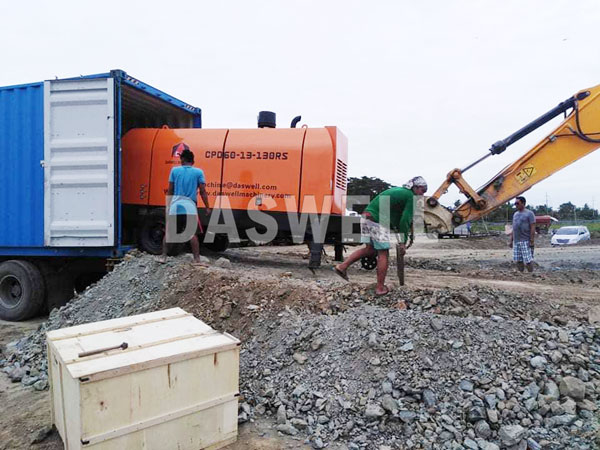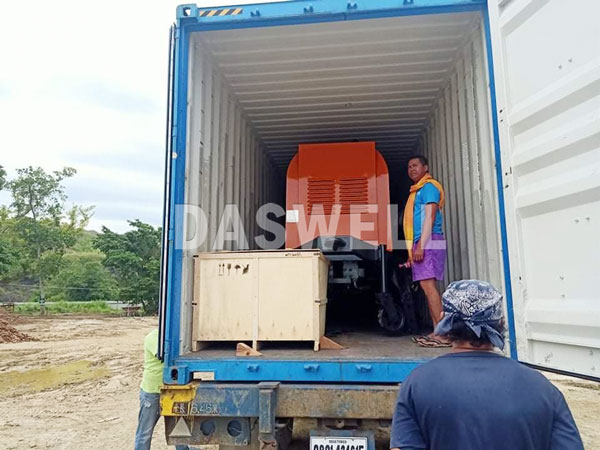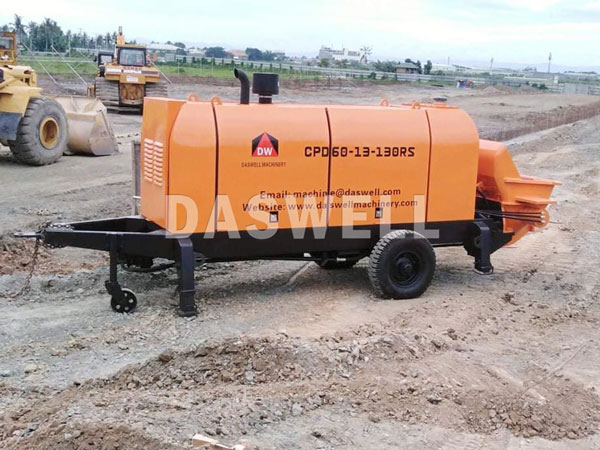 CPD60
pipes
| | |
| --- | --- |
| Item | CPD60-13-130 |
| Max. theoretical concrete output capacity (m3/h) | 81/59 |
| Total power (kw) | 130 Weichai engine |
| Max. aggregate size (mm) | 40 |
| Outlet pressure (MPa) | 9/13 |
| Concrete delivery cylinder diameter*stroke (mm) | Φ200*1800 |
| Hopper capacity (m3) | 0.8 |
| Delivery pipe diameter (mm) | Φ125 |
| Concrete slump | 160~220 |
| Overall dimension (mm) | 6300×2100×2350 |
| Total weight (kg) | 6300 |
What should you do after receiving your pump?
If you choose our Daswell Machinery, we will complete the production and shipping of the machinery on time. You can start your business smoothly. After receiving your pump, you can check to see if there are any missing parts first. Generally, our staff will also check before delivery. And then, you can check the instruction manual of the product. If you don't know the product or how to install and debug it, our engineers will provide you with remote guidance or on-site services.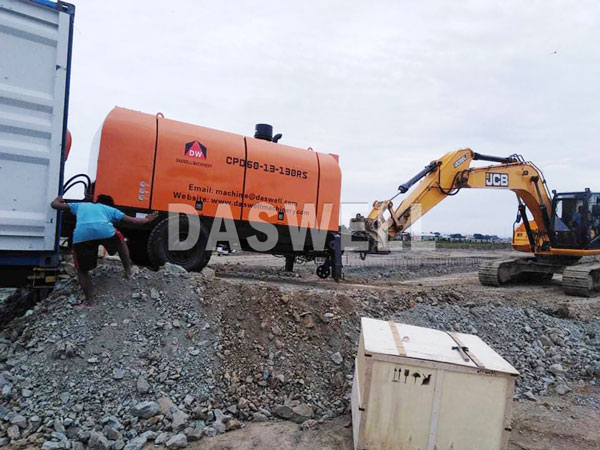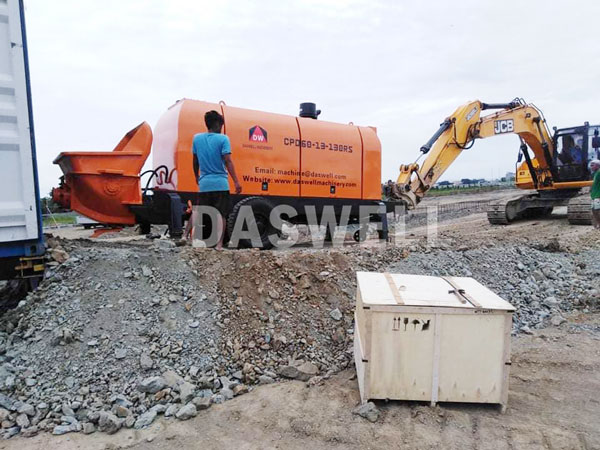 Only if you install and debug your stationary concrete pump well in advance, it will work at its maximum efficiency. So any demand, welcome to contact us now! And we are a reliable manufacturer for you!