Daswell Exports CBP180 Stationary Batching Plant To Manila, Philippines
Share with you a piece of good news! Our Daswell Machiery is ready to export a set of CBP180 stationary batching plant to Manila, Philippines. Ar present, our transportation team has already loaded the machine into the container. Then, this stationary batching plant will bes transported to the destination.
As the crucial machine producing the concrete, the concrete batching plant plays an important role in the construction industry. Various of production capacity provides different choices for our customers. Whether stationary type or mobile type, whether small zies or large size, you can pick up a suitable machine from our company for your projects.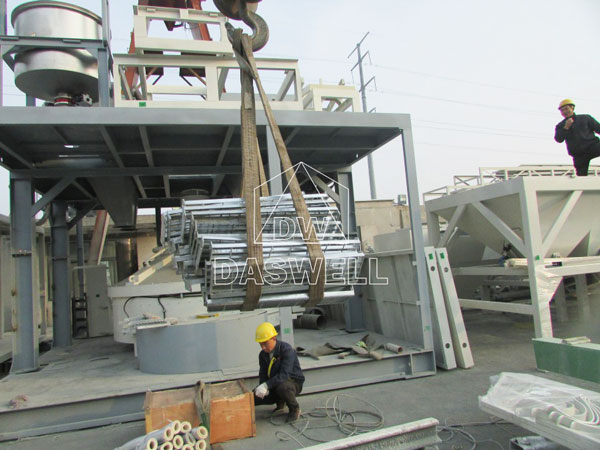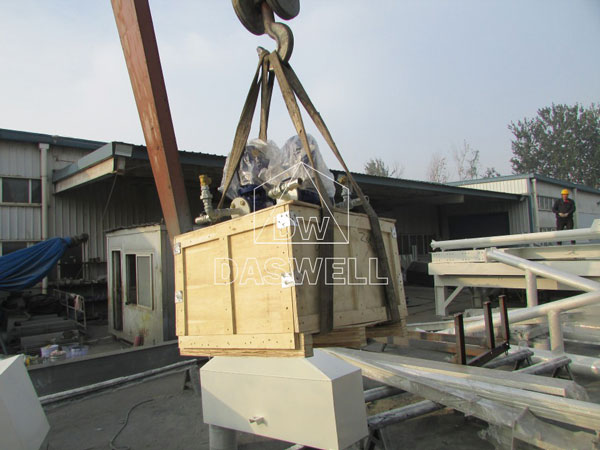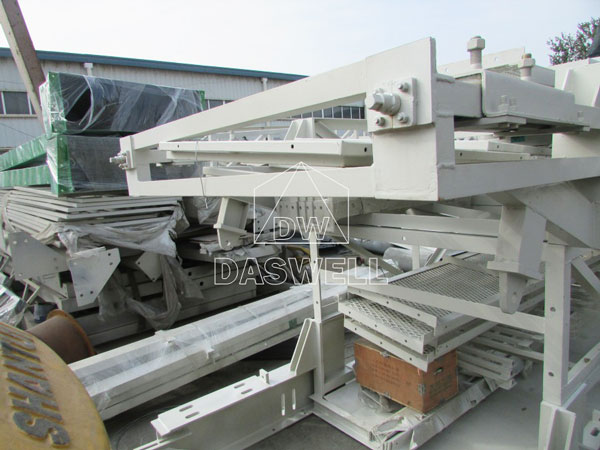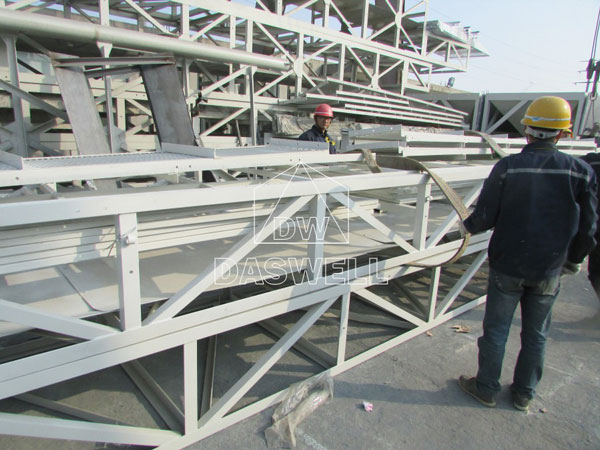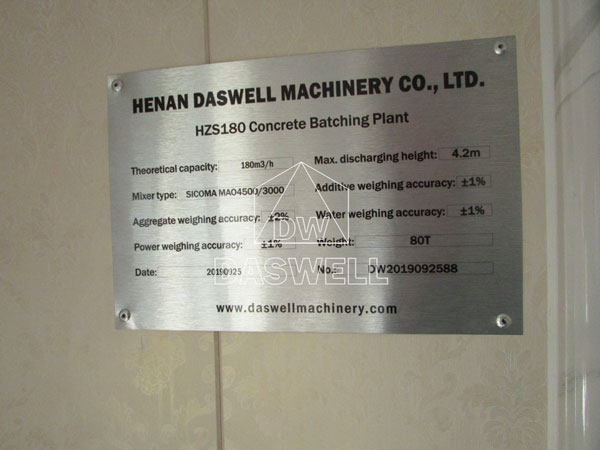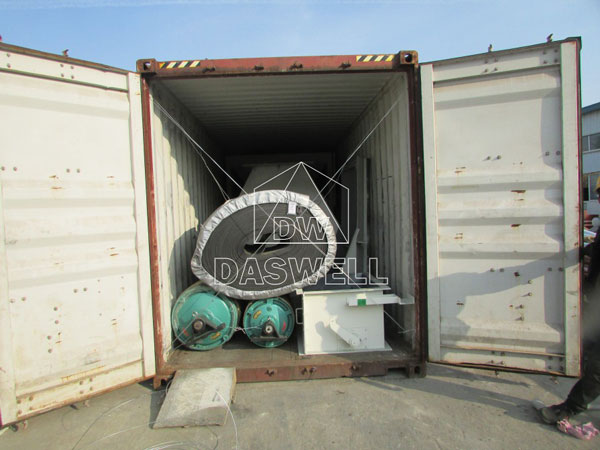 Model
CBP180
Capacity (m3/h)
180
Mixer
TCM3000
Aggregate Bin
ABM4800
Discharge Height (m)
4
Cycle Tine (s)
60
Weighing Accuracy(%)
Aggregate: ±2
Cement: ±1
Water: ±1
Additive: ±1
Features of CBP180 stationary concrete plant
CBP180 is the stationary type. Modular design makes it easier to move, disassemble and install.
This model of concrete plant transports the weighed aggregae by the belt conveyor. Moreover, the belt conveyor is sealed, which guarantees the quality of materials and mixing quality.
The production capacity of CBP180 is 180m3/h, which can totally meet the demand of your large size projects.
This stationary concrete plant is equipped with twin shaft concrete mixer machine, which can produce high quality concrete for your projects. Of course, you can sell this concrete as the commercial concrete.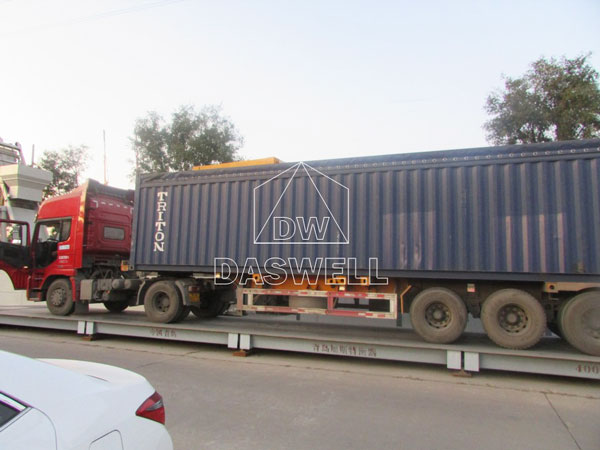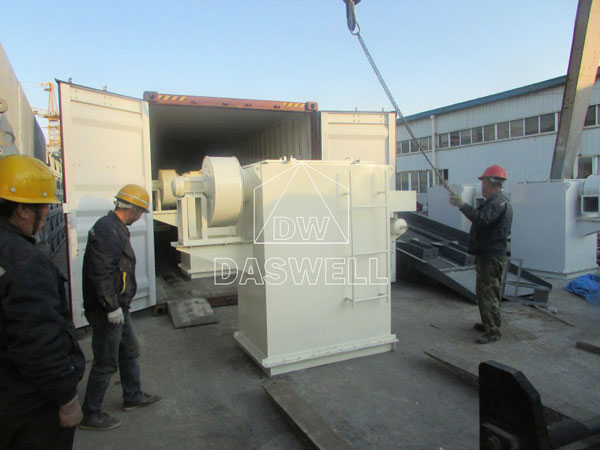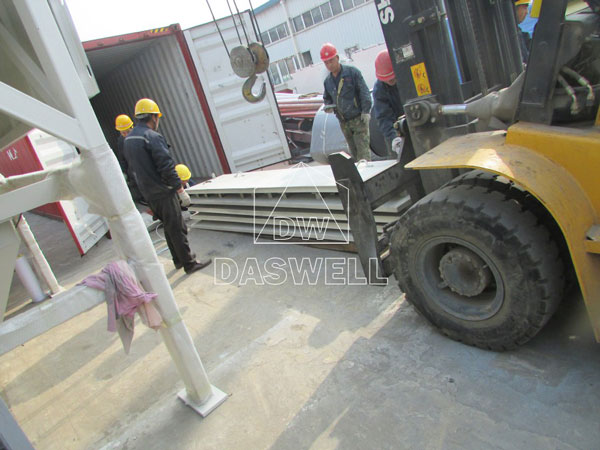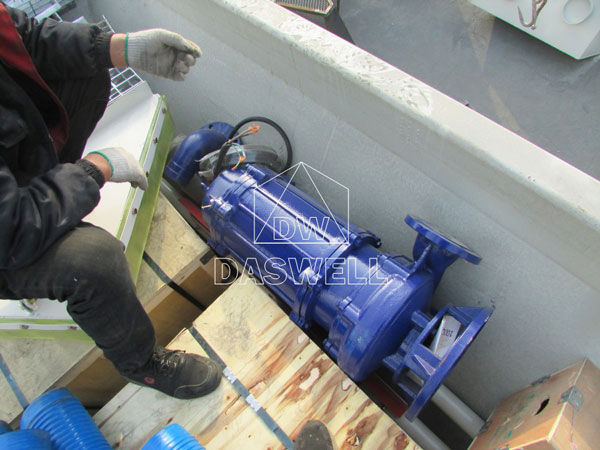 Welcome to contact us
Our Daswell Machinery is a professional concrete batch plant manufacturer in Philippines. Whether you want to buy a concrete plant or learn more information, welcome to contact us! Our salesman will reply you as soon as possible and give you more professional advice.