On August 18, 2021, five units of truck mounted concrete boom pump were manufactured in our production factory. They have been sent to the port of Qingdao. The five pumps were loaded into five frames at the port and shipped to the Philippines on August 30.
The truck mounted concrete boom pump is also named the pumpcrete truck machine. It is the hot sale in Philippines. These truck mounted pumps are 30m, which means they are equipped with 30m concrete placing boom. The biggest advantage of pump truck is easy to move, and set pumping and cloth in one. Compared with traditional concrete pump, before pumping, it does not require manual laying of pipes. Moreover, our pumpcrete truck machine for sale is equipped with Dongfeng chassis. And its theoretical maximum pumping capacity is 80/50m3/h.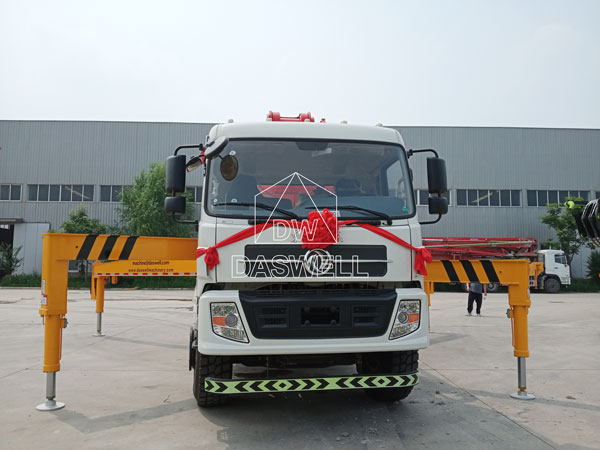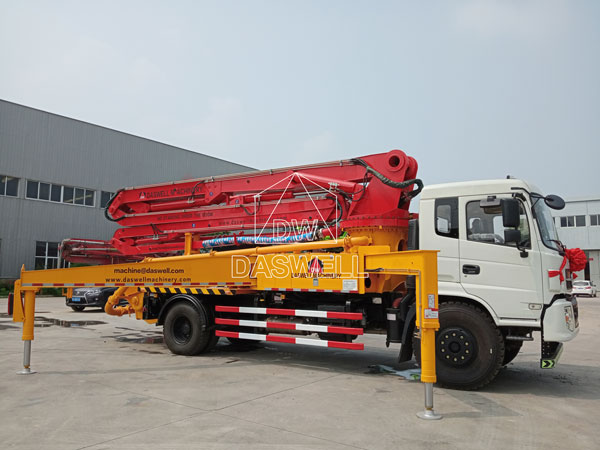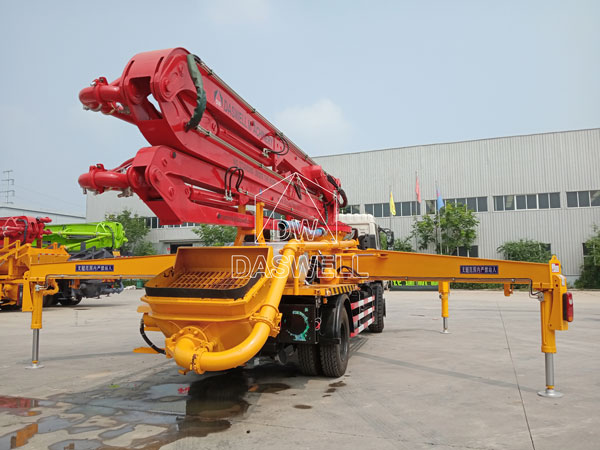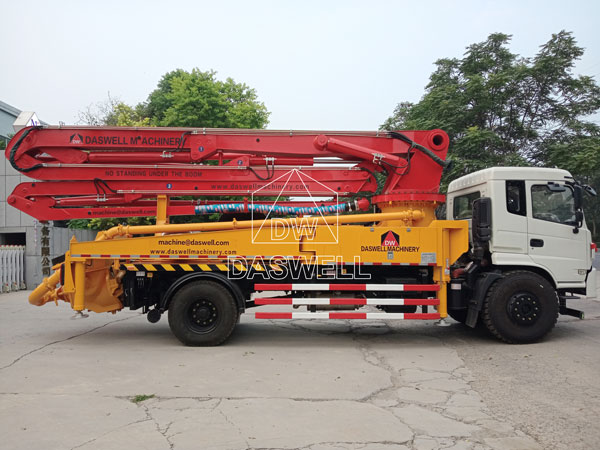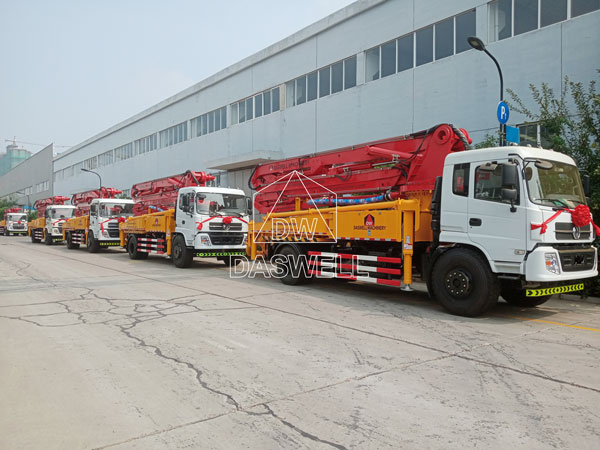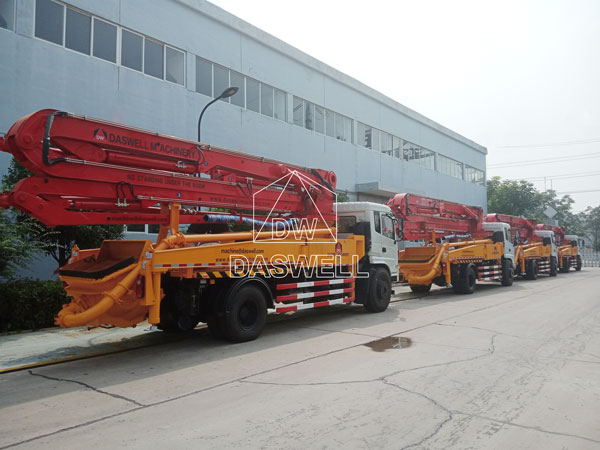 Parameter
30m
Whole truck
Overall dimension (L*W*H) (mm)
9850*2350*3500
Weight (kg)
195000
Drive way
4×2
Engine
Yuchai
Arm & leg
Vertical height (m)
29.7
Horizontal length (m)
25.9
Vertical depth (m)
15.5
Fold type
M (four arms)
Rotary angle (°)
±360
Pumping system
Theoretical pumping pressure (MPa)
Low pressure
8.5
High pressure
10.5
Hopper capacity (m3)
0.65
Maximum aggregate size (mm)
40
Hydraulic system
Open
High/low pressure switchover
Automatic
Hydraulic oil cooling mode
Air cooling
Concrete pipe cleaning method
Water cleaning
Lubrication way
Centralized lubrication
Tips for selecting a suitable model of pumpcrete truck
The pumpcrete truck includes many specifications, such as 22m, 25m, 30m, 33m, etc. Of course, we also have some large size of concrete pump trucks, including 38m, 42m, 47m, 50m, 58m and so on. So, there is a question for you, how to choose a right model. Here are some tips for you.
First of all, you need to consider the length of the concrete placing boom. Actually, this is also considering the pumping distance, including vertical distance and horizontal distance. Take the 30m truck as an example. Its vertical height is 29.7m and horizontal length is 25.9m. Then, you need to think about the theoretical pumping pressure. The pressure includes low pressure and high pressure. Finally, the chassis is also important. There are many brands of chassis for your selection. It is also a particularly important part of the quality of the whole pump truck.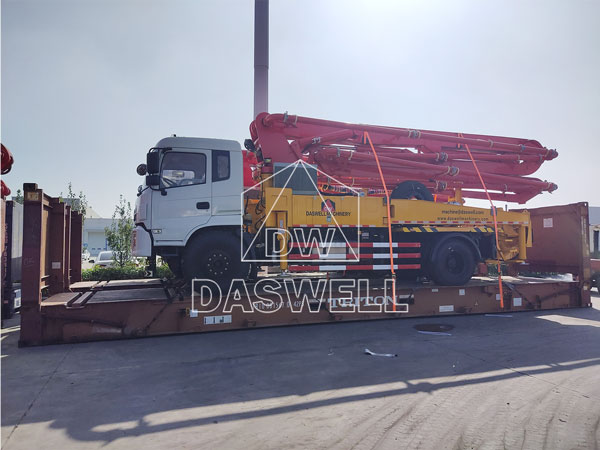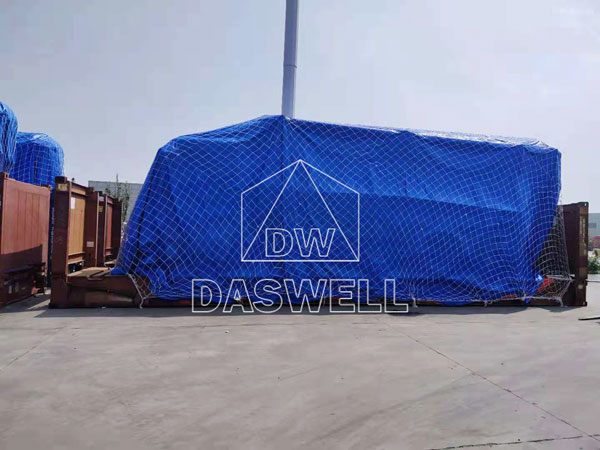 If you are still confused, welcome to contact us. We have professional salesman help you for choosing a right model. Any demand, leave your message now!