Guide Our Customers Debug And Use The CPD40 Stationary Pump
Our salesman and engineers guide our customers from Philippines how to debug and use the CPD40 stationary concrete pump correctly. After the trial run, this machine is now in normal operation.
As one of our main market, we have always attached great importance to the Philippines market and customers. So we set up our branch office and warehouse in Philippines in order that we can provide better service for our customers in time.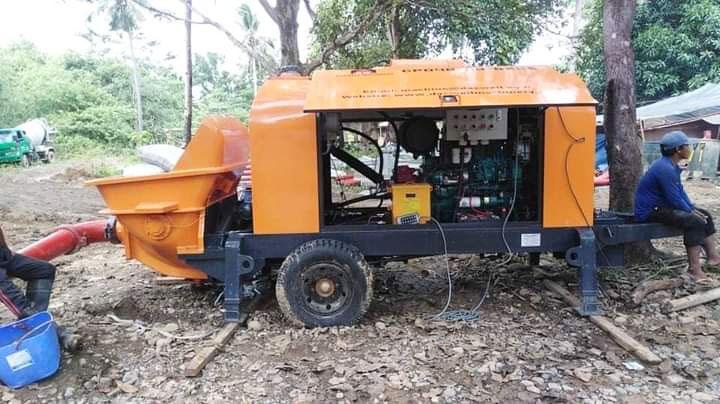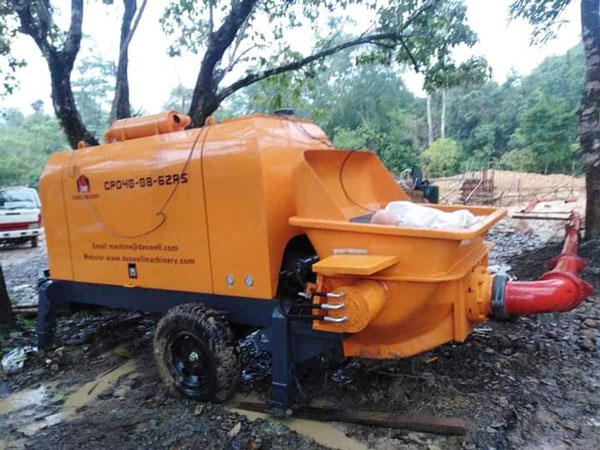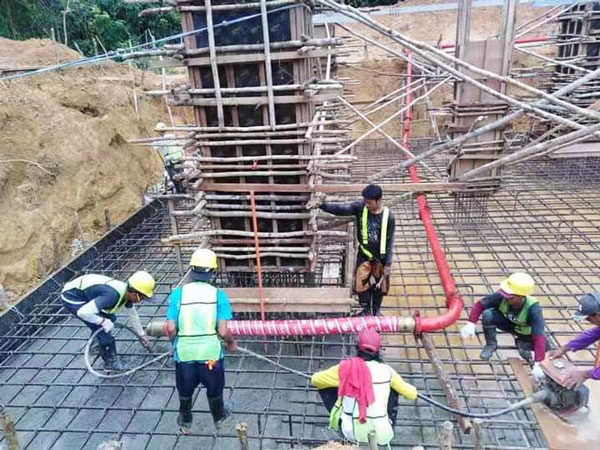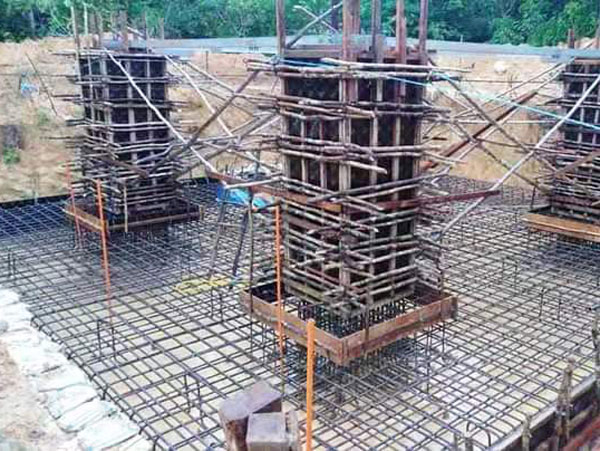 CPD40 stationary concrete pumping machine is diesel engine type. It is also the popular model of pump in Philippines. It is very adaptable and can adapt to different terrain. Even if in the rural area, it also can work normally and smoothly. Of course, we also provide other models of stationary concrete pump philippines. Their deliver volume can range from 30m3/h to 90m3/h.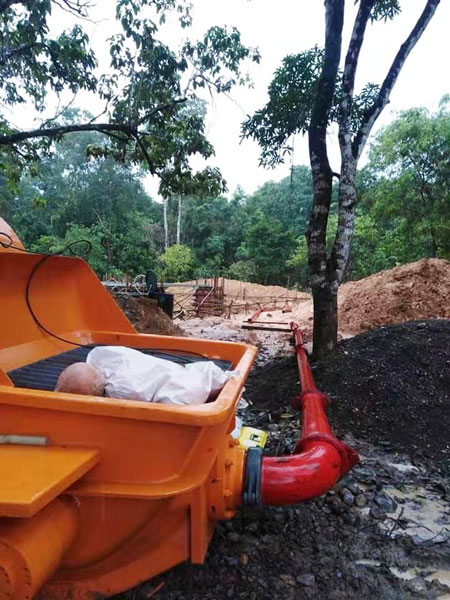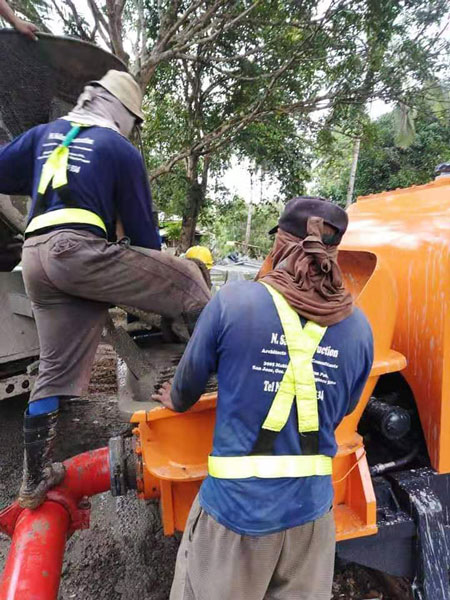 | | |
| --- | --- |
| Item | CPD40-10-66 |
| Max. theoretical concrete output capacity (m3/h) | 35 |
| Total power (kw) | 66 Weichai engine |
| Max. aggregate size (mm) | 40 |
| Outlet pressure (MPa) | 10 |
| Concrete delivery cylinder diameter*stroke (mm) | Φ230*800 |
| Hopper capacity (m3) | 0.5 |
| Delivery pipe diameter (mm) | Φ125 |
| Concrete slump | 160~220 |
| Overall dimension (mm) | 4500×1850×1750 |
| Total weight (kg) | 3400 |
For our customers in Philippines, When they receive their machine, our engineers will come to their site and provide them with a range of service, including installation, debugging, training, etc. So you don't have to worry about your knowledge of concrete pumps. We will offer the detailed information for you. Moreover, if you have any question, you can turn to us for help.
To sum up, any demand, welcome to contact us now. And you can get a reply soon.