CBP180 Stationary Concrete Plant Works In Construction Site
These pictures are about our CBP180 stationary concrete batching plant working in the construction site in Philippines. CBP180 concrete batch mix plant is the stationary type and large size of plant, which is usually used for those large size of projects.
This customer has been buying our CBP180 stationary concrete plant for some time. When he received this plant, because we have branch office in Philippines, we sent our engineers to guide our customer how to correctly install this plant. The CBP180 concrete batching plant for sale has simple structure. And it mainly includes five systems, transportation system, weighing system, storage system, mixing system and control system. So it is relatively simple to install.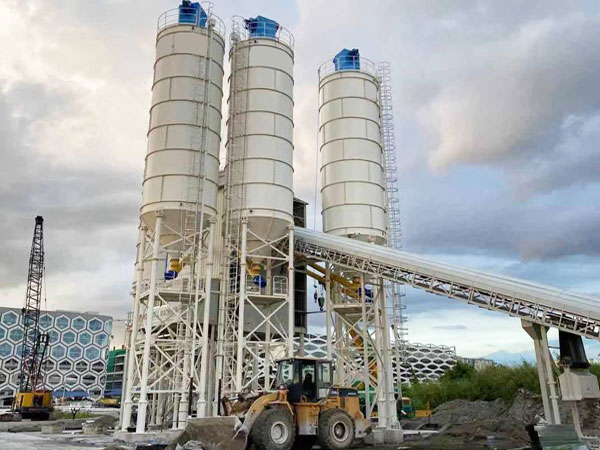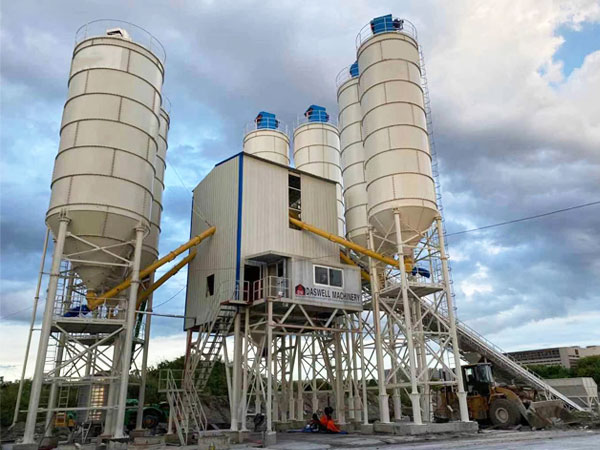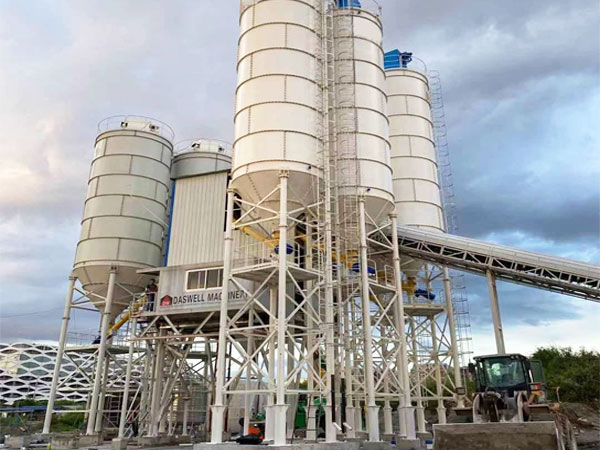 CBP180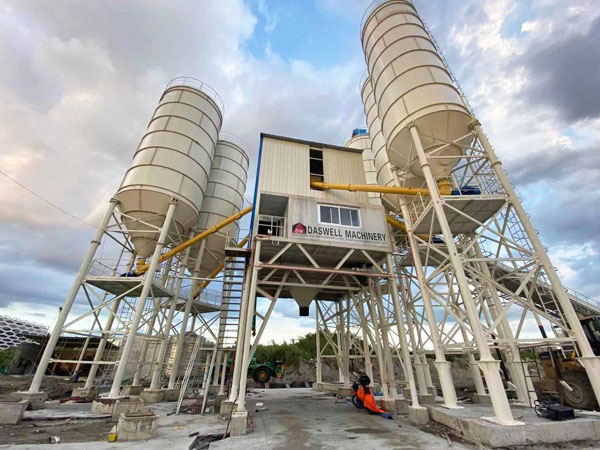 stationary type plant
Model
CBP180
Capacity (m3/h)
180
Mixer
TCM3000
Aggregate Bin
ABM4800
Discharge Height (m)
4
Cycle Tine (s)
60
Weighing Accuracy(%)
Aggregate: ±2
Cement: ±1
Water: ±1
Additive: ±1
After installation, our engineers also help this customer debug this plant. Moreover, teach the operators how to correctly operate the plant and some maintenance methods. When these pictures were taken, our client had been using this concrete mixing plant for some time. And he gave a positive evaluation of the performance of our concrete batching plant.
Our Daswell Machinery also provides other types and specifications of concrete batch plant for sale, such as mobile type, stationary type, ready mix type and so on. If you have any need, welcome to contact us and we promise to offer you the good plant and competitive price.