The CPD60 Stationary Pumping Machine Was Sent To Cebu, Philippines
Here are some pictures about the transportation of the stationary pumping machine for your reference. We have completed the production and transportation of the concrete pump prior to the expected delivery time. This machine is working smoothly.
As we allknow, the CPD series stationary pumping machine is the diesel engine machine. It is more suitable for those areas that is not convenient to use the electricity. Or your place is lack of the electricity, the diesel engine pump is the ideal choice for you.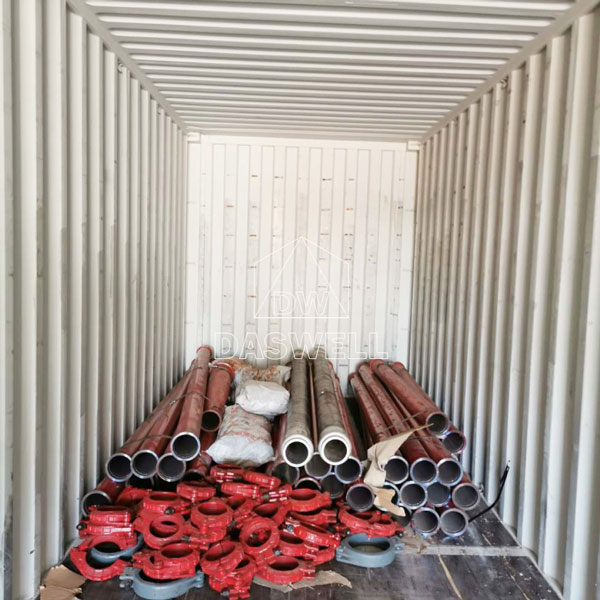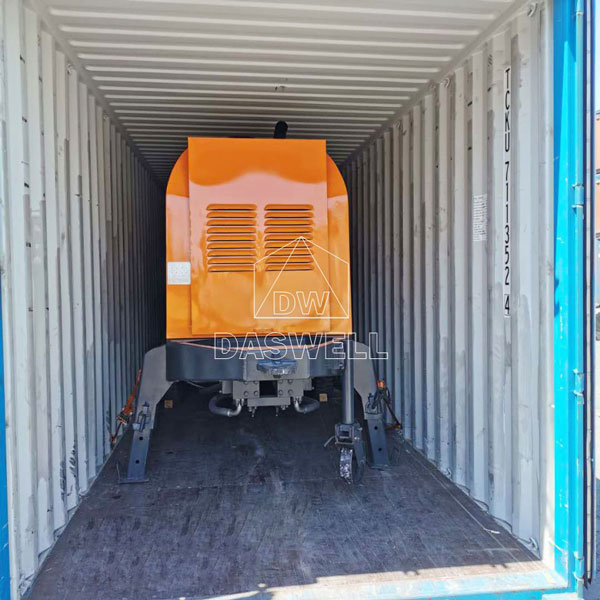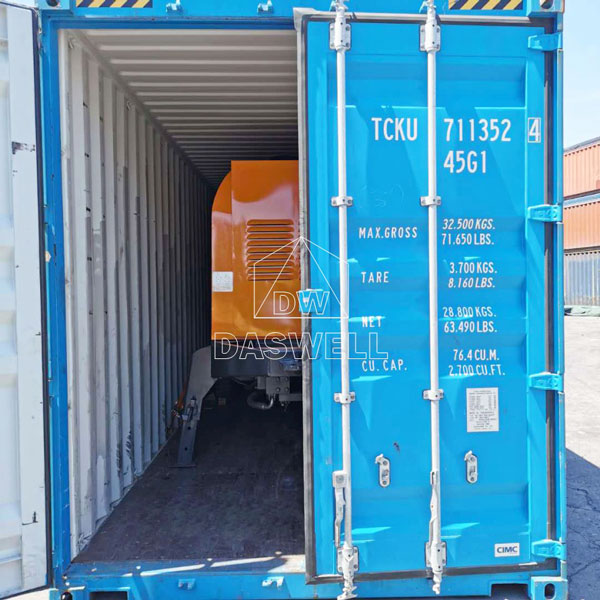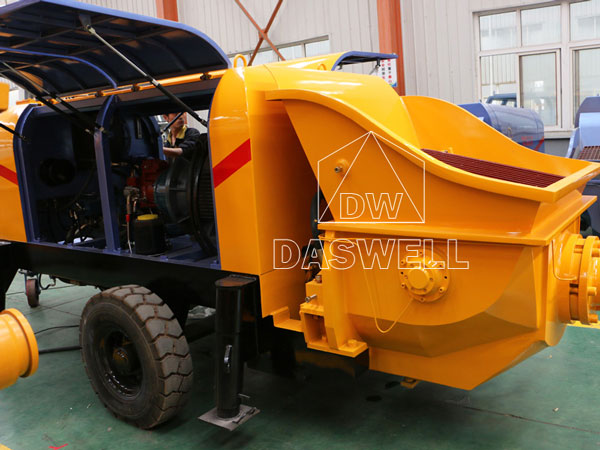 CPD60
| | |
| --- | --- |
| Item | CPD60-13-130 |
| Max. theoretical concrete output capacity (m3/h) | 81/59 |
| Total power (kw) | 130 Weichai engine |
| Max. aggregate size (mm) | 40 |
| Outlet pressure (MPa) | 9/13 |
| Concrete delivery cylinder diameter*stroke (mm) | Φ200*1800 |
| Hopper capacity (m3) | 0.8 |
| Delivery pipe diameter (mm) | Φ125 |
| Concrete slump | 160~220 |
| Overall dimension (mm) | 6300×2100×2350 |
| Total weight (kg) | 6300 |
Our diesel engine stationary concrete pump has different specifications. Its pumping volume ranges from 20m3/h to 90m3/h. When you want to purchase a right concrete pumping machine, you should learn the pumping demand of your project. Of course, if you have no idea, you also can consult us at any time.
Nowadays, we have our branch office and warehouse in Philippines, which is more convenient for us to serve our customers better. We can visit our customers regularly, help them solve their problems timely.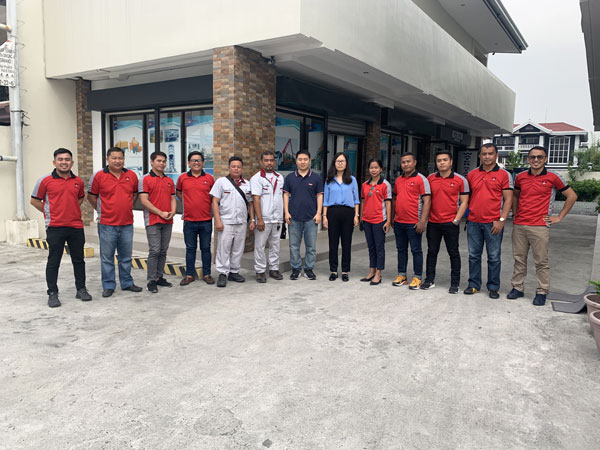 our salesman and engineers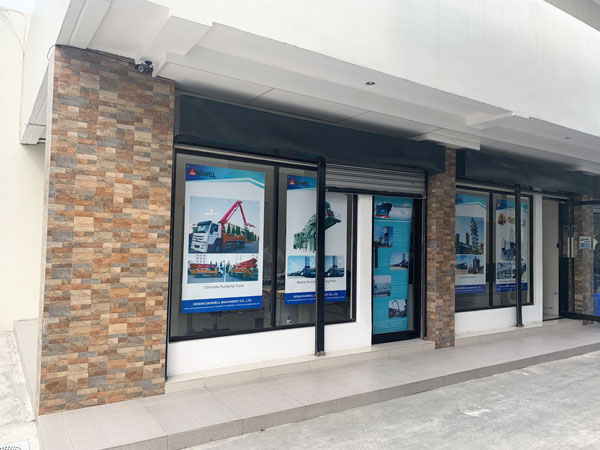 our office
So if you want to find a reliable concrete pump machine supplier, please don't hesitate to choose our Daswell Machinery!