Good news! Our Daswell Machinery successfully transpoted four 33m pumpcrete to Philippines. As we all know, pumpcrete for sale is also named concrete pump truck for sale. With the development of construction industry, the pumpcrete machine becomes more and more popular because of its flexibility and reliable performance. In Philippines, the pumpcrete for sale is also a hot sale product. We provide our customers with different lengths of concrete placing boom, including, 21, 25m, 29m, 33m, 37m, 44m, etc. Of course, we also have other longer concrete placing boom for your choose. Here are some transpotation pictures.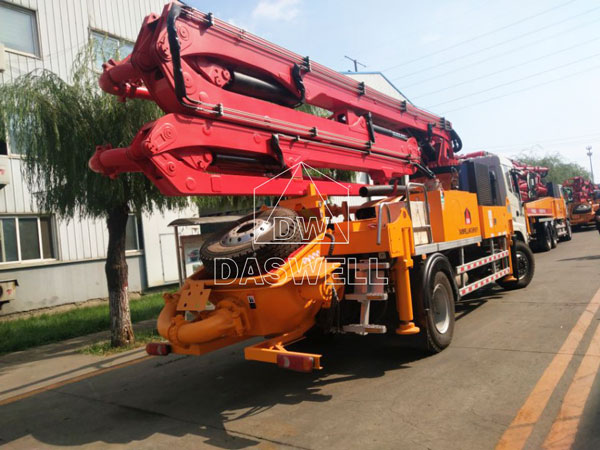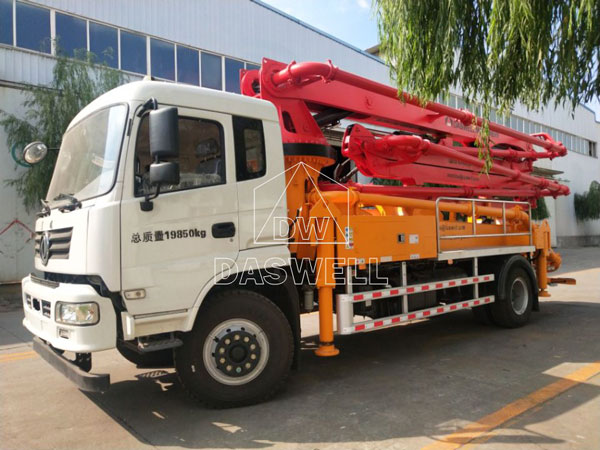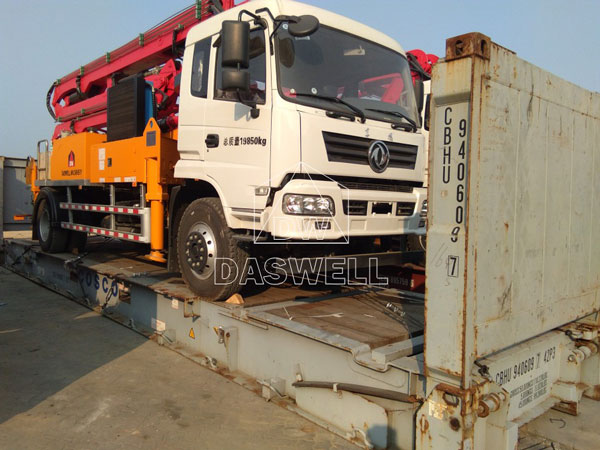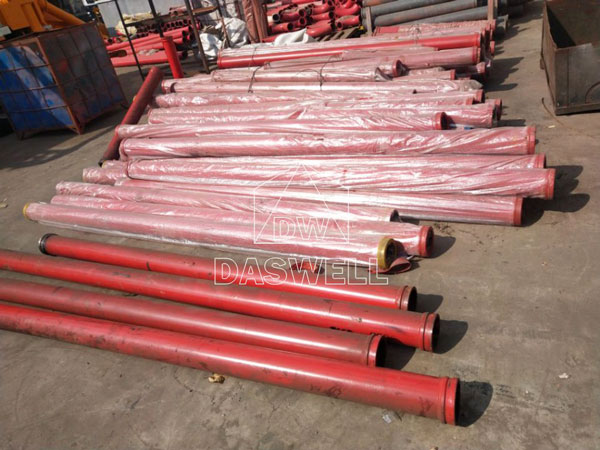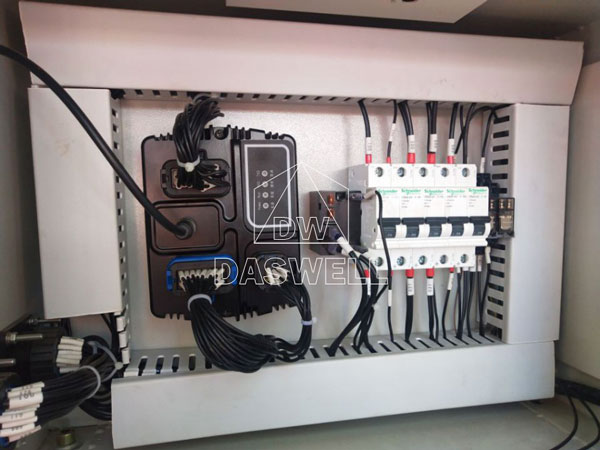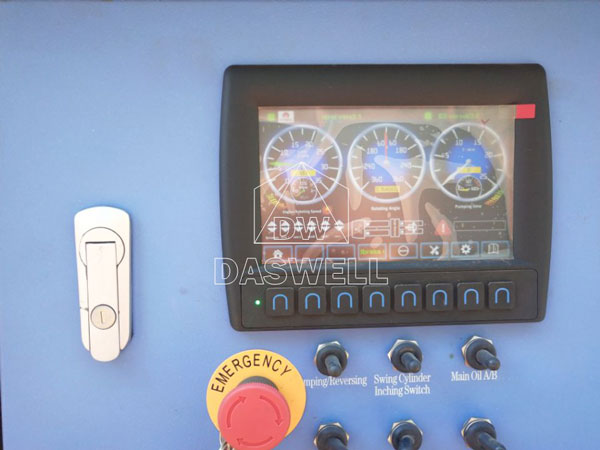 Check Out Parameters Of 33m Pumpcrete Machine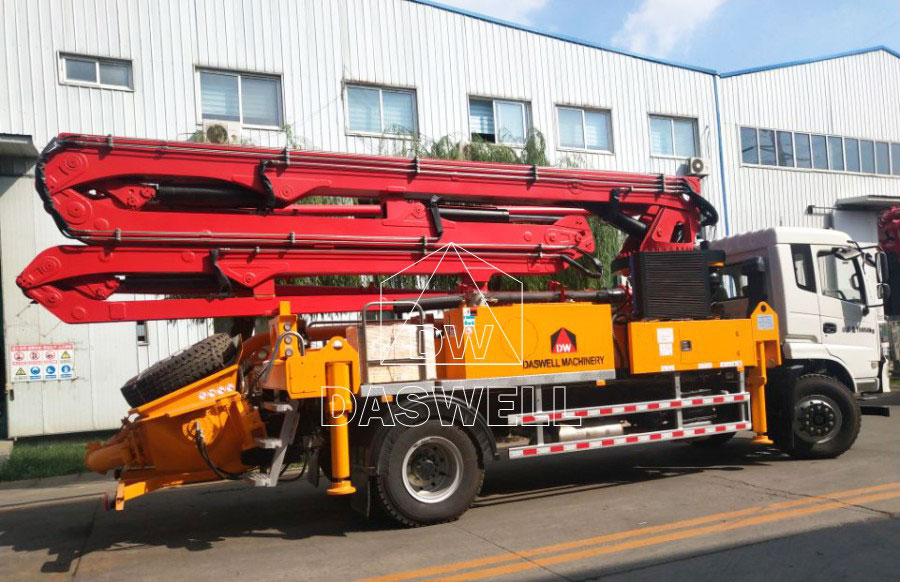 Model
33m
Pumping system
Max Theoretic Output (High/Low pressure)(m3/h)
55/80
Hopper Capacity (L)
450
Feeding Height (mm)
1450
Placing boom
Structure Type
33-4M
Max. Placing Height (m)
33
Horizontal Distance (m)
33
Placing Depth (m)
22.4
Advantages of concrete pump truck
Flexible choice. We offer concrete pump truck from 21m to 63m. This can meet the requirements of different customers. Of course, if you have any need, we also can customize the pump machine for you.
Wide use. Our pumpcrete is specially for relative small projects, like railway and bridge construction. It is with the characteristics of very small outriggers span, low total weight, high pouput pressure, folded placing boom,etc.
Suitable for bad sites. Good trafficability characteristic.
World famous chassis, durale and reliable.
Adopt power matching and multiple-arm compound motion technology. And it is stable and reliable with higher efficiency.
Kay parts are all world first class brand original imported parts. The whole pump truck is made under the strictest manufacturing technique and detection process to assure its quality.
To sum up, if you are interested in our pumpcrete, welcome to contact us! We will do our best to help you choose a satisfied machine.