Install CBP25 Skip Hopper Small Concrete Plant In Philippines
Some time ago, we received the on-site installation pictures from our customer. Because the structure of concrete batching plant is simple, under the guidance of our engineers, our customer installed this skip hopper concrete batching plant quickly.
CBP25 concrete mixing plant is skip hopper and stationary type. It is also called the engineering plant. Why is it called the engineering station? That is because this plants mainly work for various of projects. Moreover, because it is small in size and light in weight, it is easy to move among different construction projects. Its investment cost is also small, so if you use it for several years, you can obtain great profits.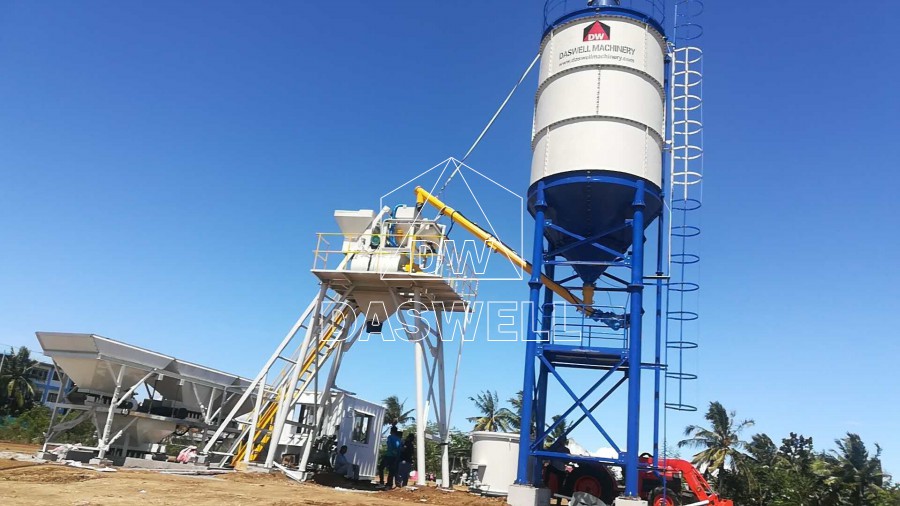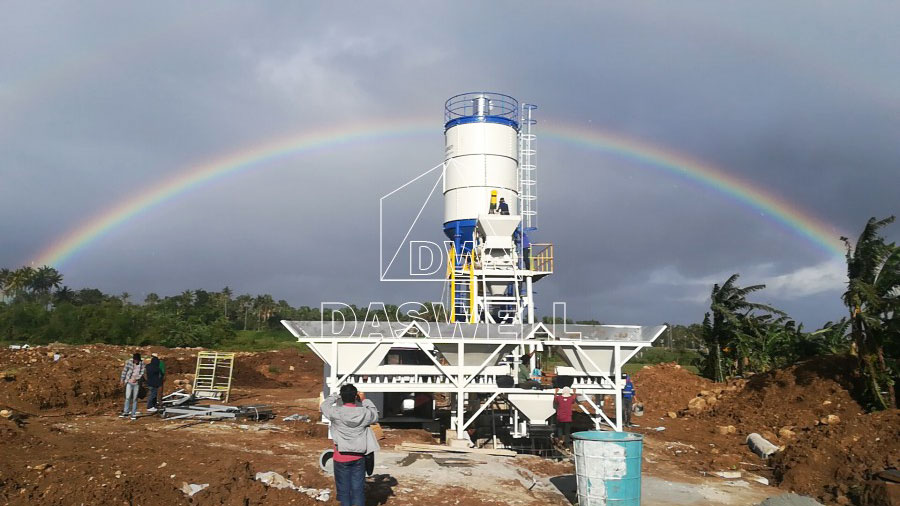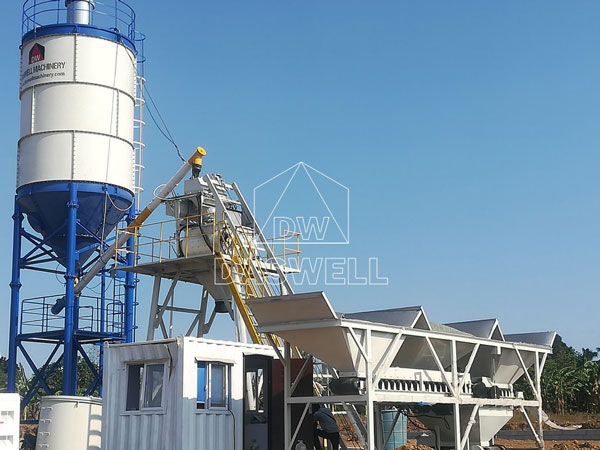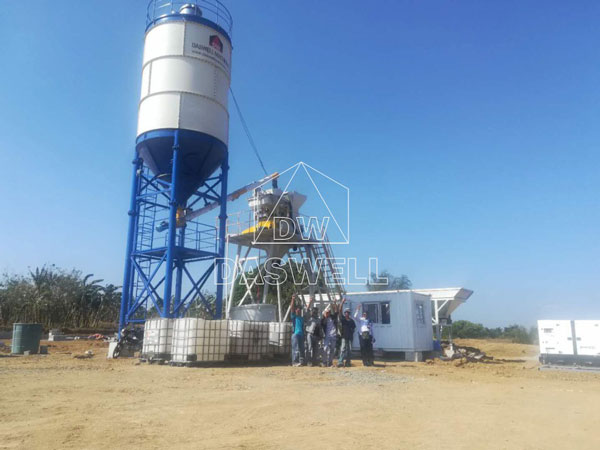 Model
CBP25
Capacity (m3/h)
25
Mixer
TCM500
Aggregate Bin
ABM800
Discharge Height (m)
3.8
Cycle Tine (s)
72
Weighing Accuracy(%)
Aggregate: ±2
Cement: ±1
Water: ±1
Additive: ±1
Components of CBP25 concrete plant
The CBP25 small concrete batch mix plant can produce 25m3 concrete per hour. Its components includes aggregate batching machine, skip hopper, mixer machine, cement silo, screw conveyor and so on.
Although the concrete batching plants have different models, they have the same systems, transportation system, storage system, mixing system, control system, weighing system and power system. CBP25 small concrete plant is equipped with TCM500 twin shaft concrete mixer and ABM800 aggregate bin. Its discharge height is 3.8m and its cycle time is 72s. Of course, we can also configure different types of parts for you. Besides CBP25, we also have CBP35, CBP50, CBP60, CBP75, CBP90, etc. If you are interested in our machine, welcome to contact us now.